Minnesota weather: Frozen Thursday, warming up for weekend
MINNEAPOLIS (FOX 9) - We're in for a couple of welcome "dull" weather days, with passing clouds and filtered sunshine. 
Thursday will stay frozen, with a high of 31 degrees. Thursday night will see lows dip down to 20 degrees with patchy clouds.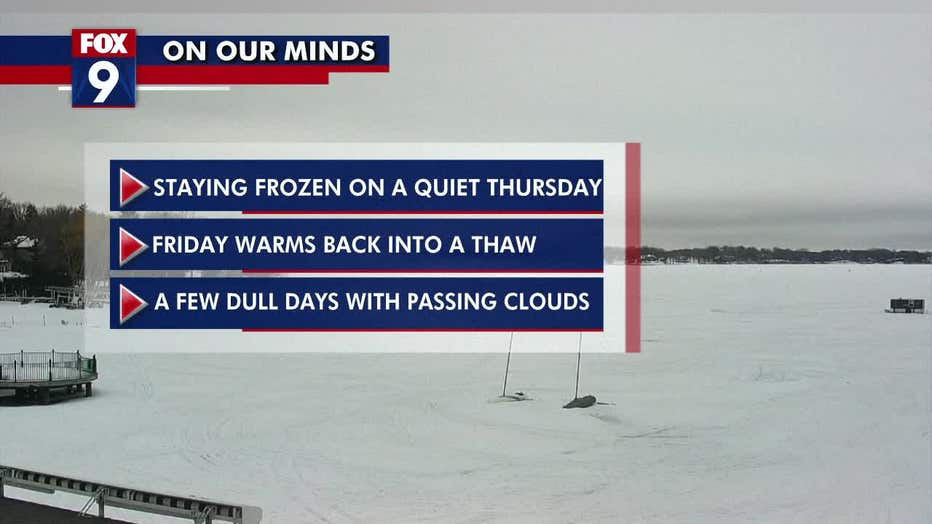 Warmer and seasonable mid to upper 30s return for the weekend. Peeks of sunshine and a high of 37 degrees are in the forecast for Friday. A similar day is in store on Saturday, with some passing clouds and a high of 37 degrees. 
Then, a system approaches Sunday into Monday, which could bring a late-day rain-snow mix on Sunday. That rain-snow mix could turn a bit frozen for the Monday morning commute. The high both days is in the upper 30s. 
Here's a look at the seven-day forecast: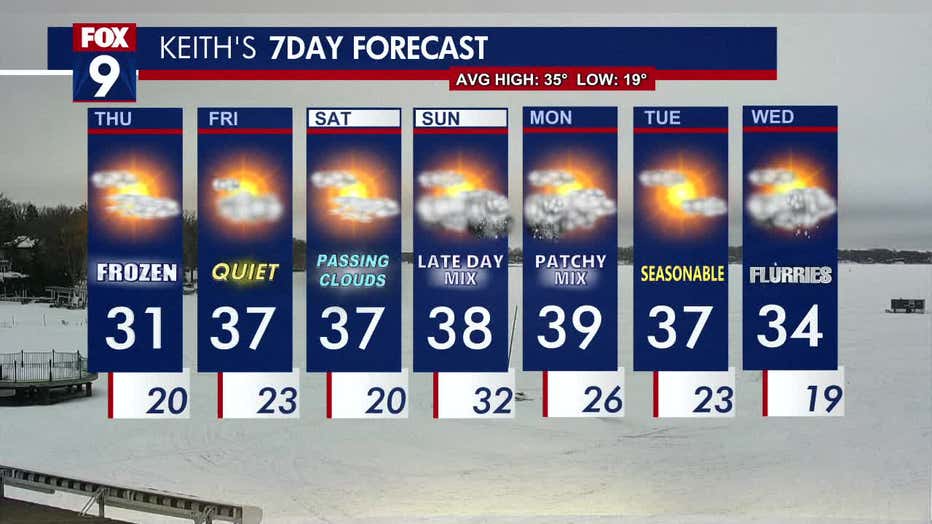 The seven-day forecast.  (FOX 9)