Minnesota weather: Cloudy weekend and average temperatures
(FOX 9) - The weekend will be quiet with temperatures average for this time of year, but there could be a few stray flurries along the way. 
Saturday will feel like a typical day in January, with temperatures reaching the mid 20s. A light wind coming out of the southwest could make the temperatures feel slightly colder in the mid to upper teens. 
The cloud cover will be on the heavier side for Saturday, but there could be some thinning and pops of sunshine throughout the day. Sunday will have a little more sunshine but be on the cooler side.
Parts of the Twin Cities metro will wake up to some patchy fog on Saturday, but it will clear out by the afternoon. The area will also get some spotty freezing drizzle or light snow showers which may produce slick spots on the road. The spotty precipitation could continue throughout the weekend but shouldn't make any big impact. 
Looking at the week ahead, temperatures will stay relatively mild before cooling down by the end of the week.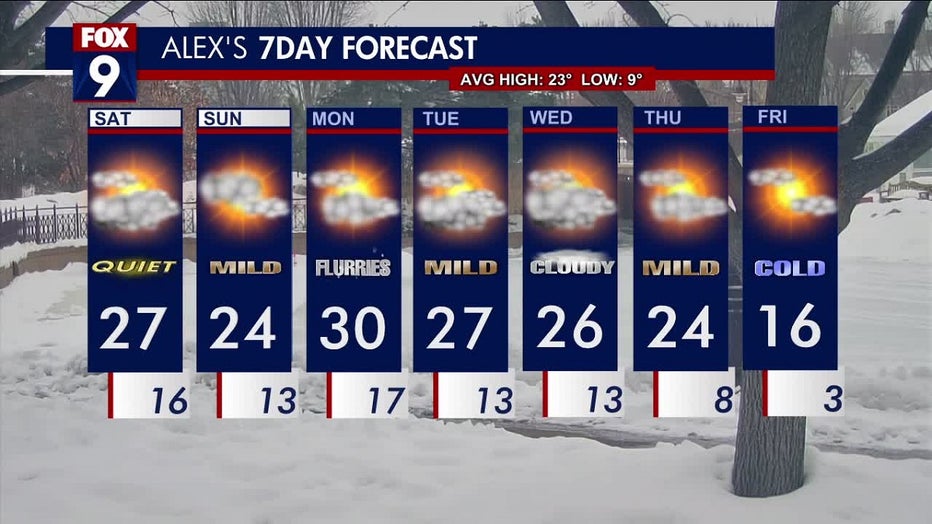 Take a look at your seven day forecast