Minnesota weather: Cloudy and wet weekend
MINNEAPOLIS (FOX 9) - Cooler, gray and wet with patchy rain continuing through much of the weekend. 
Saturday will be cool and unsettled, with patchy rain showers and some spotty thunder. The high will be around 51 degrees in the Twin Cities. 
A brisk and gusty Sunday is in store, with a few leftover showers and possible flurries. A high of around 47 degrees. 
Dryer and sunnier weather returns for the first day of May on Monday, with temperatures climbing next week into the upper 60s. Here's your seven-day forecast: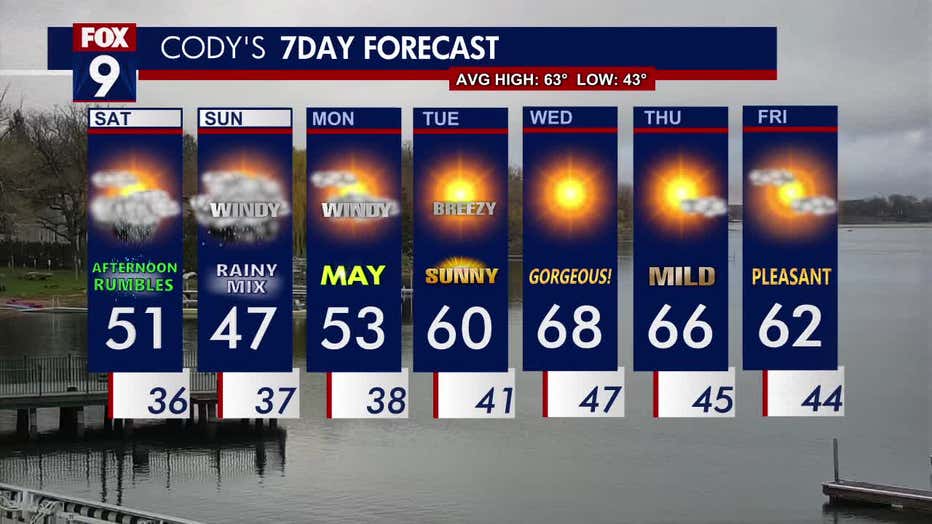 Take a look at the seven-day forecast. (FOX 9)