Another shot at 90 degrees in the Twin Cities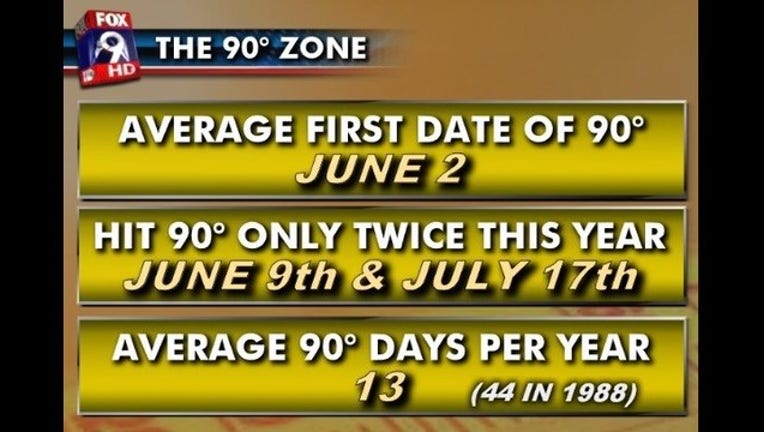 article
MINNEAPOLIS (KMSP) - On average, it happens 13 times a year. It happened 44 times back in 1988 and it only happened twice last year in the Twin Cities. In case you're confused, we're talking 90 degrees, and this week we have another shot at hitting that temperature threshold. We enjoyed that break from the heat and humidity to start off this workweek and now we will end this workweek on a sultry note.
For the third time this year the metro has a shot at 90. A huge and hot ridge of high pressure that is located to our south will drift a bit to the East and give the Upper Midwest a taste of heat and humidity.
If you are a heat lover, you're time is limited, as a cold front will come through late in the weekend and put and end to the hot times.
We would love to see your weather photos! Please email them to photos@fox9.com.