4 tasty recipes for muscle repair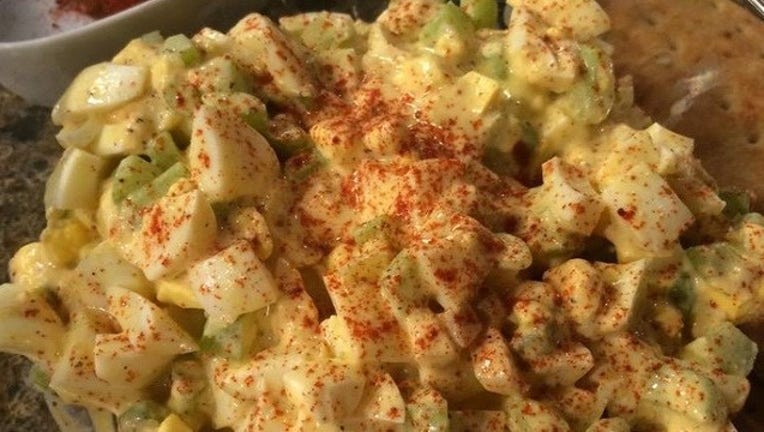 article
Mediterranean Chicken with Lemon Spinach

Ingredients:
¾ teaspoon Mediterranean spice blend
2 tablespoons lemon juice
2 tablespoons olive oil
1/4 teaspoon salt
1/8 teaspoon ground black pepper
4-4 ounce boneless, skinless chicken breasts
4 handfuls fresh spinach or other dark leafy greens
1 tablespoon fresh lemon juice
Directions:
Combine first five ingredients; add chicken and marinate 20 minutes.
Sauté, broil or grill chicken, as desired. Cook until chicken is firm and has reached an internal temperature of 165 degrees.
OR brown chicken by Sautéing, broiling or grilling about 2 minutes each side, then finish cooking in 375 degree oven until chicken is firm and has reached an internal temperature of 165 degrees, about 5-6 minutes.
Serve on a bed of fresh spinach, with a squeeze of fresh lemon juice on top.

Tomato Salad
Ingredients:
3 tablespoons red wine vinegar
1/4 cup olive oil
1/8 teaspoon ground black pepper
1/2 cup green onions, sliced thin (both green and white parts)
1/2 cup Kalamata olives, rinsed
1/2 cup feta cheese, crumbled
5 cups fresh tomatoes, chopped
Directions:
Combine vinegar, oil and pepper.
Toss together salad ingredients, add vinaigrette and mix well. Serve.

Egg Salad
Ingredients:
8 hard-cooked eggs
1/3 cup Greek-style yogurt
3/4 cup celery, chopped
1 tablespoon Dijon mustard
1/4 teaspoon paprika
1/4 teaspoon salt
1/4 teaspoon black pepper
1 tablespoon fresh lemon juice, or to taste
Directions:
Combine ingredients. For better flavor, prepare a day in advance.
Serve with whole wheat pita bread, whole-grain bread or a whole-grain roll.

Sauteed Broccoli and Cauliflower
Ingredients:
3 cups broccoli, cut in bite-sized pieces
2 cups cauliflower, cut in bite-sized pieces
½ cup water
2 tablespoons olive oil
1 tablespoon garlic, minced
1 teaspoon ginger, minced or grated
1/8 teaspoon red pepper flakes
1/8 teaspoon ground black pepper
1/8 teaspoon salt
1 tablespoon sesame seeds, lightly toasted
Directions:
Heat the water in a large skillet on medium-high heat.
Add broccoli and cauliflower, cover and steam.
Once water evaporates and vegetables are a bit more than half-cooked, reduce heat to medium.
Add olive oil, garlic, ginger, red pepper, black pepper and salt.
Cook, uncovered, until lightly browned and tender, about 2-3 minutes.
Toss with sesame seeds and serve.