Zach LaVine declines 2017 Dunk Contest invite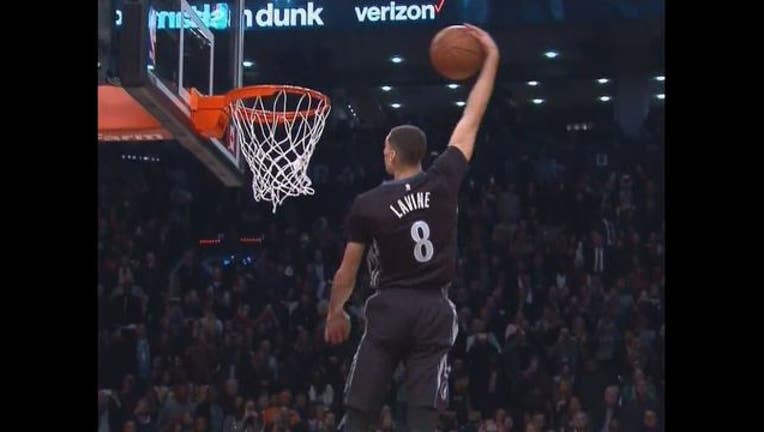 article
MINNEAPOLIS (KMSP) - The back-to-back dunk champion confirmed he will not participate in this year's Dunk Contest. Zach LaVine confirmed at Thursday's shoot around he will not be entering the Dunk Contest.
"It's just a different mindset." LaVine said.  The 21-year-old said he's focused on this year and is very conscious of preserving his body for the demands of the season.
LaVine and Orlando's Aaron Gordon had an epic dunk off in the 2016 contest, and he became the first back-to-back winner since Nate Robinson in 2010.
In the 2015 Dunk Contest, LaVine became the second-youngest player to win the contest.
The Timberwolves have won their last four home games and are 6-2 overall in their last eight games.