Winning one for Dupree: Gophers beat Nebraska for first Big Ten win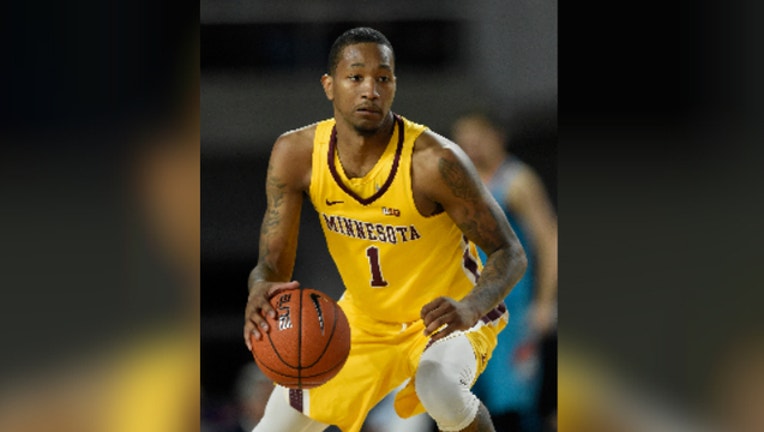 MINNEAPOLIS (FOX 9) - Amir Coffey had a career night Wednesday, but a come-from-behind victory for the Gophers over Nebraska was dedicated to a hurting teammate in Dupree McBrayer.
Minnesota was staring at an 0-2 start in the Big Ten, down by as many as 13 points in the second half. It seemed like every time the Gophers tried to make a run, Nebraska had an answer. But McBrayer hit a three-pointer to get the Gophers within 71-68, and Coffey took over late as Minnesota beat Nebraska 85-78 to earn its first Big Ten win after losing at Ohio State on Sunday.
McBrayer scored five points in 34 minutes, two days after losing his mother to cancer. His teammates embraced him after the game, coach Richard Pitino exchanged an emotional moment with him as time expired and Nebraska coach Tim Miles embraced McBrayer at the end. Also in a classy gesture, Nebraska players wore "RIP Tayra" shirts to honor McBrayer's mother.
"I'm proud of him. To do that when lose your mom at this age, that's really, really hard. I'm proud of him," Pitino told Big Ten Network after the game.
It was an emotional night all the way around, and Coffey played the game in dedication to his hurting teammate. The junior put on a display that showed why many think he'll be an NBA player at some point. He finished with a career-high 32 points, shot 8-of-16 from the field and 14-of-17 at the free-throw line.
What might be forgotten in the win is Nebraska went on its run to end the first half when Coffey committed his third foul with 4:11 left. The Cornhuskers went on a 12-3 run to end the half with a 44-39 lead.
The second half surge started when the Gophers locked down on defense in the final seven minutes. Jordan Murphy hit two free throws to give Minnesota its first lead of the second half. Coffey then drew a charge, and followed with a 3-pointer to give the Gophers a 77-73 lead.
It was a complete performance by the Twin Cities native that hasn't been seen consistently yet this season. Coffey scored in multiple ways and was aggressive whenever he got the chance.
Murphy finished with 18 points and 13 rebounds for his 52nd career double-double, setting a University of Minnesota record. He's passed some of the greats, including Mychal Thompson, Kevin McHale and Jim Brewer in the process. He's also become just the 11th player in Big Ten history to have at least 1,400 career points and 1,500 career rebounds.
It was a crucial win for the Gophers (7-2, 1-1) who now have four non-conference games before resuming the gauntlet of Big Ten play at Wisconsin on Jan. 3. The non-conference stretch starts Saturday against Arkansas State.
It was an emotional night at The Barn, but make no mistake about it, it was a night dedicated to Dupree McBrayer.