Vikings WR Justin Jefferson tosses broken chain to sideline in loss to Eagles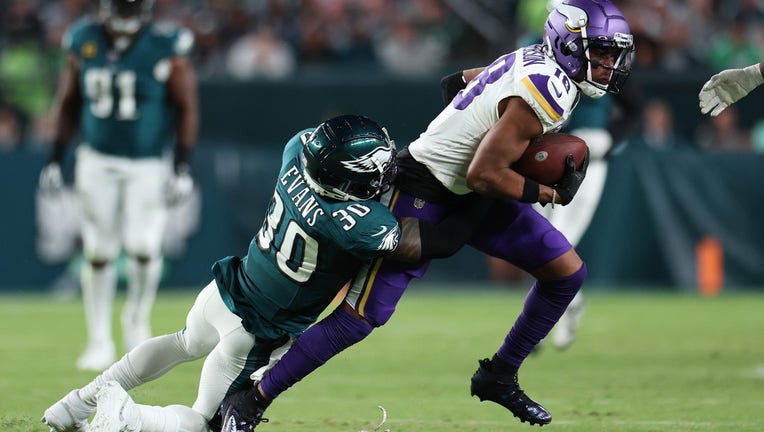 article
MINNEAPOLIS (FOX 9) - Minnesota Vikings wide receiver Justin Jefferson made some history Thursday night against the Philadelphia Eagles, and likely went viral after losing a chain on his neck in-game.
Jefferson made a catch in the fourth quarter with the Vikings down 27-14 with 9:44 to play. While being brought to the ground, his chain broke. Cameras showed Jefferson getting up with the neck chain in his hand, sprinting and tossing it to the sideline.
Jefferson is one of several NFL athletes who choose to wear the jewelry on the field in games.
Jefferson finished with 11 catches for 159 yards in a 34-28 loss to the Eagles as the Vikings fell to 0-2 on the season. Perhaps his biggest play of the night came late in the first half, catching a pass near the goal line. He fumbled as we was going out of bounds, and the ball went over the pylon resulting in a touchback. A touchdown could've given the Vikings a lead at the half.
Jefferson now joins Randy Moss in getting 5,000 receiving yards before the age of 25. He tied an NFL record by doing it in his 52nd career game. Moss did it in 59 career games.