Vikings to host Thanksgiving night game?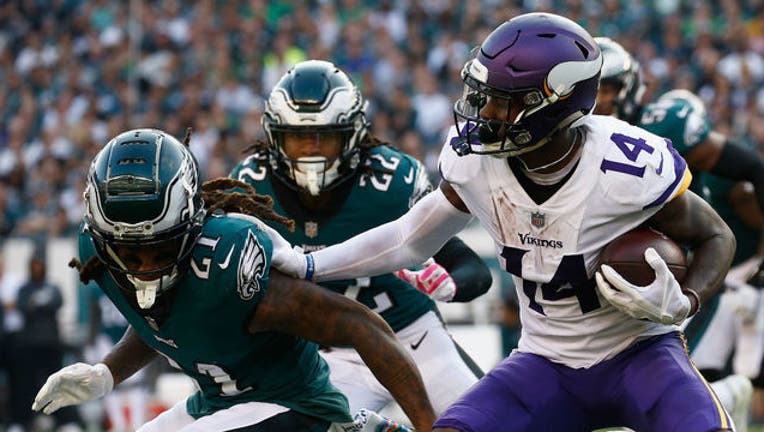 MINNEAPOLIS (FOX 9) - If you're hosting Thanksgiving this year for your family, you may want to consider planning around the Minnesota Vikings.
According to a Sports Illustrated Media Podcast published Wednesday, the Vikings are potentially in line to have a home game against the Philadelphia Eagles on Thanksgiving night. Nothing is set in stone and the NFL won't release the 2019 regular season schedule until April, but host Jimmy Traina spoke with John Ourand of the Sports Business Journal.
At about the 32-minute mark of the podcast, Ourand talks about the possibilities of the night game for Thanksgiving.
"I didn't write this but I have heard that Minnesota/Philadelphia is one that's in play. It's not dead set, but I'm told that it's pretty likely," Ourand told Traina.
The NFL's Thanksgiving tradition is to have Dallas and Detroit both play home games. If the Vikings were to be added to the slate, it would be their first home game in franchise history on the holiday.
The Vikings played in Detroit for Thanksgiving two years ago, a 30-23 victory. In 2016, the Vikings lost to the Lions on Thanksgiving Day, 16-13.
The most memorable Vikings' Thanksgiving Day game happened arguably in 1998, the rookie season for Randy Moss. He had three catches, all for touchdowns, as the Vikings beat the Cowboys 46-36.
Two years later, the Vikings beat the Cowboys again, 27-15.
While nothing will be official until the schedule release in April, make your turkey and football plans accordingly.