Vikings pick Teddy Bridgewater to win Ed Block Courage Award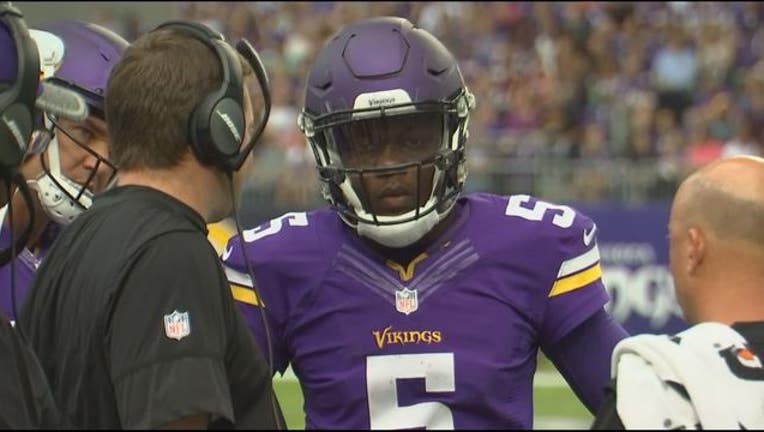 article
EDEN PRAIRIE, Minn. (KMSP) - The Minnesota Vikings voted – and Teddy Bridgewater is this year's recipient of the team's Ed Block Courage Award.
The Ed Block Courage Award annually honors one player from every NFL team who "exemplifies commitment to the principles of sportsmanship and courage." Teammates vote for the player they think should be recognized for their extra efforts both on and off the field and their ability to overcome great adversity.
In a statement, the Vikings said Bridgewater's teammates selected him because of his leadership on the field and commitment to the community, particularly his efforts to support breast cancer causes. His mother, Rose, is a breast cancer survivor.
The 24-year-old quarterback suffered a season-ending knee injury during a preseason practice earlier this year, but said he has chosen to look at his injury as a positive thing.
"2016 has been amazing for me," Bridgewater said in a statement. "Everyone looks at an injury as a negative. It has helped me spiritually and mentally even with me already being an extremely positive person. My injury was a new challenge and I love challenges. With the help of many people we have attacked this challenge head on and expect great success in the future."
The Ed Block Courage Award is named in honor of Ed Block, the longtime head athletic trainer of the Baltimore Colts. Previous honorees for the Vikings include running back Adrian Peterson and linebacker Chad Greenway.
Bridgewater and the other winners will travel to Baltimore in March, where they will receive their trophy and visit a local organization that specializes in working with abused children.