Vikings meeting with Adrian Peterson in Houston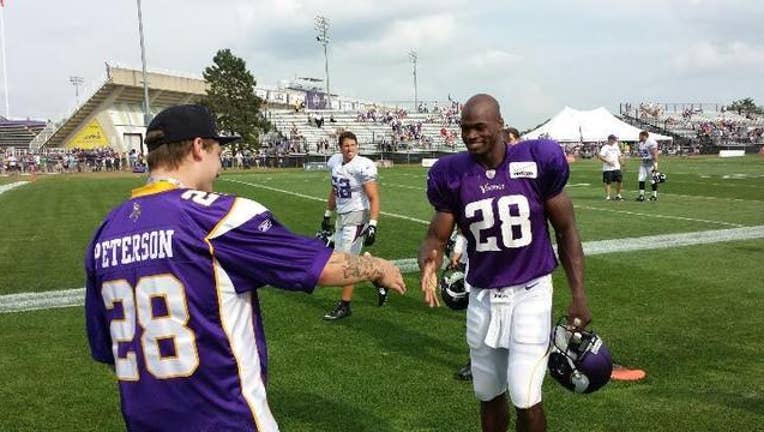 article
The Minnesota Vikings are making their pitch to keep Adrian Peterson in purple. According to reports from USA Today and the Associated Press, Vikings head coach Mike Zimmer and general manager Rick Spielman are traveling to Peterson's home near Houston to discuss his future..
Last week, a federal judge in Minneapolis threw out Peterson's NFL suspension, saying the league overstepped its authority. The ruling gave the Vikings a chance to speak with Peterson without restrictions and talk about what he wants to do.
According to Yahoo Sports, Peterson has a short list of teams he would be open to playing for in 2015, including the Dallas Cowboys, Indianapolis Colts, San Diego Chargers, Arizona Cardinals and Tampa Bay Buccaneers.
Rumors are that Peterson would even consider restructuring his contract if it becomes necessary. Peterson could also entertain a return to the Vikings, who owe him $12.75 million next season.
Peterson's father told Yahoo that the running back's future will be determined by a "business decision." It will be interesting to see, however, if emotions play into the "business decisions."
The key point to remember is the Vikings hold the power to refuse a trade.
Both Zimmer and Spielman, along with other Vikings executives, have said they want Adrian Peterson back. But Peterson has said he's "uneasy" about returning to the Vikings because of how he was treated by the organization during his legal battle.