Vikings' Everson Griffen returning to team activities after taking time for personal issues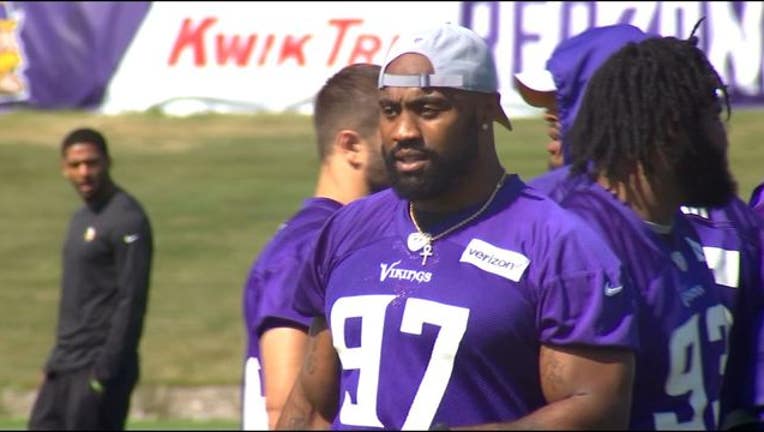 EAGAN, Minn. (KMSP) - Vikings defensive end Everson Griffen is returning to team activities Wednesday after taking time to resolve personal issues.
In September, 30-year-old Griffen was taken to a local hospital in protective custody for an evaluation following incidents at the Hotel Ivy in downtown Minneapolis and in Minnetrista. 
Griffen has not appeared in a game this season since the Vikings tied with the Green Bay Packers in Week 2.
Vikings General Manager Rick Spielman released the following statement:
"We have been in communication with Everson's medical professionals throughout this process and have relied on his recommendations regarding the appropriate next steps for Everson. We are excited to welcome Everson back to the Vikings and to see him around teammates, coaches, and staff - people who care deeply about his well-being. Our focus will continue to be on providing an on-going support system for Everson and his family."
Griffen released the following statement:
"Being around my teammates and coaches is something I have missed for several weeks. While this is an exciting and positive move forward for me, it is only the next step in a longer process. I look forward to once again putting in the work with the guys and contributing to this team in any way I can. My larger focus remains on addressing my personal health, and I'm hopeful the time will come when I feel comfortable sharing my story and using my platform to bring awareness to these issues. I continue to be extremely grateful for the constant support from my family, my teammates, the Vikings organization and our tremendous fans."