Vikings 2019 free agents: Who stays, who goes?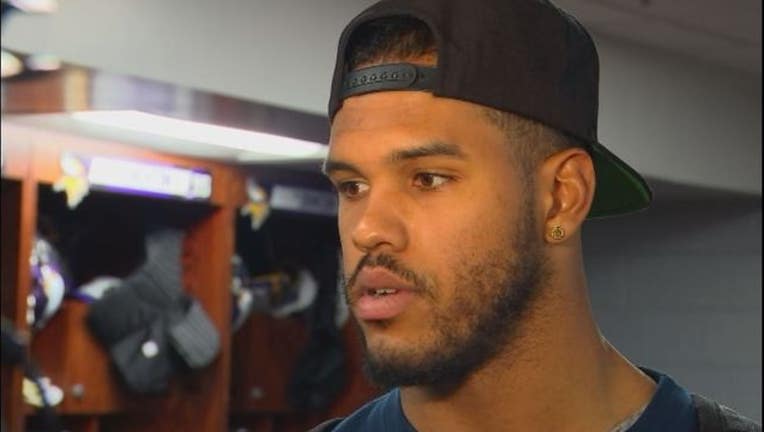 MINNEAPOLIS (FOX 9) - Mike Zimmer, Rick Spielman and the Minnesota Vikings front office have plenty of roster decisions to make before the 2019 season.
The Vikings have 19 free agents, and will be coming off a year that should be considered a massive disappointment. In the first year of Kirk Cousins' $84 million, fully-guaranteed contract, the Vikings were inconsistent in many areas and finished 8-7-1, missing the NFC Playoffs.
They were missed field goals against the Packers and a complete no-show against the Buffalo Bills from being in the postseason. Zimmer also fired his offensive coordinator with three games to play, a move somewhat made in desperation in an attempt to save the season.
As expected, the Vikings didn't place their franchise tag on any pending free agents before Tuesday's 3 p.m. deadline.
Here's a look at some of the Vikings' players who may or may not be wearing Purple next season.
Anthony Barr
Anthony Barr becomes an unrestricted free agent after making $12.3 million in the heart of the Vikings' defense this season. He missed four games due to injury, which has been a consistent issue throughout his career. He finished the season with 55 tackles, three sacks, eight tackles for a loss and four quarterback hits. He also forced one fumble. The Vikings could have signed him to an extension before the 2018 season, but opted to give Stefon Diggs money. The Vikings will likely make every effort to bring him back.
Sheldon Richardson
Sheldon Richardson is up for grabs after signing a 1-year, $8 million deal to play for the Vikings in 2018. He missed one game due to injury and finished the season with 49 tackles, six tackles for a loss and 16 hits on the quarterback. He also had four sacks. He was a force on the defensive line, but it might be a decision between him and Barr on who stays.
Latavius Murray
Latavius Murray made it clear after the season was over: He doesn't want to be a No. 2 running back. He just finished the last season of a 3-year, $15 million contract with the Vikings and was a solid contributor to the run game when Dalvin Cook missed time with a hamstring injury. He ran for 155 yards and two touchdowns in a win over Arizona. He finished the season averaging 4.1 yards per carry, but got limited time when Cook was healthy. He'll likely land elsewhere in 2019.
Nick Easton
Nick Easton missed all of the 2018 season after having neck surgery in August. He was needed on the offensive line as the Vikings finished 30th in the NFL out of 32 teams in rushing. Kirk Cousins was also sacked 40 times, the second-most in his career. Easton made $2.9 million last season and was hoping to sign an extension before the injury. It's a good bet that he'll return.
Dan Bailey
Mike Zimmer doesn't have a lot of patience for errant kickers. The Vikings cut fifth-round pick Daniel Carlson after his three missed field goals, two in overtime, in a 29-29 Week 2 tie at Green Bay. A win there would've ultimately put the Vikings in the playoffs. Enter Dan Bailey, one of the most accurate kickers in NFL history. He finished the season 30 of 31 on extra points, and 23 of 28 on field goals. He was a perfect 11-of-11 from 30-39 yards, but just 4-of-9 from 40-49 yards and 1-of-2 from 50-59 yards. Barring drafting another kicker, the Vikings should try to bring Bailey back next season.
Marcus Sherels
Marcus Sherels has fought for his roster spot virtually all of his nine seasons with the Vikings. He's been a valuable and stable player on special teams, averaging 12 yards per punt return this season, with a long of 70. He's respected by teammates and coaches, though it's no guarantee he'll be back.
Tom Compton
Tom Compton gave the Vikings depth on the offensive line, especially after Nick Easton's neck surgery. Compton played in 13 games this season, and said after the season he hopes to be back.
George Iloka
Mike Zimmer brought in George Iloka from Cincinnati, and it appeared he would play in the secondary after first-round pick Mike Hughes went down with a torn ACL. But Iloka only started in three games and finished the season with 14 tackles. It was the first season since he became a full-time starter in 2013 where he didn't record an interception. It's hard to see him becoming a key piece of the Vikings' defense in the future.
Anthony Harris
Anthony Harris had an opportunity for a big season in the secondary after Mike Hughes and Andrew Sendejo both went down with injuries. He saw action in 15 games, including nine starts, finishing with 46 tackles, three interceptions and six passes defended. He essentially replaced Sendejo and could be a key piece moving forward for the Vikings.
Aldrick Robinson
Aldrick Robinson signed with the Vikings just before the start of the season after being released by the 49ers. He saw action in 14 games and broke out immediately with two catches, both for touchdowns, against the L.A. Rams in Week 4. He had three touchdowns the rest of the season. He finished with 17 receptions on the season. With Diggs, Adam Thielen and other weapons in the fold, it's tough to see Robinson returning.
Trevor Siemian
The Vikings need a No. 2 quarterback if Kirk Cousins gets hurt, but Trevor Siemian wants to play. He started 10 games in 2017 with Denver and threw for nearly 2,300 yards and 12 touchdowns, but also threw 14 interceptions. As long as Cousins is healthy, and he was sacked 40 times, Siemian won't see the field in Minnesota.
There's a good chance that there will be plenty of new faces on the Vikings roster in 2019. NFL free agency starts on March 13.