Twins' Royce Lewis out up to 6 weeks, Sonny Gray named AL All-Star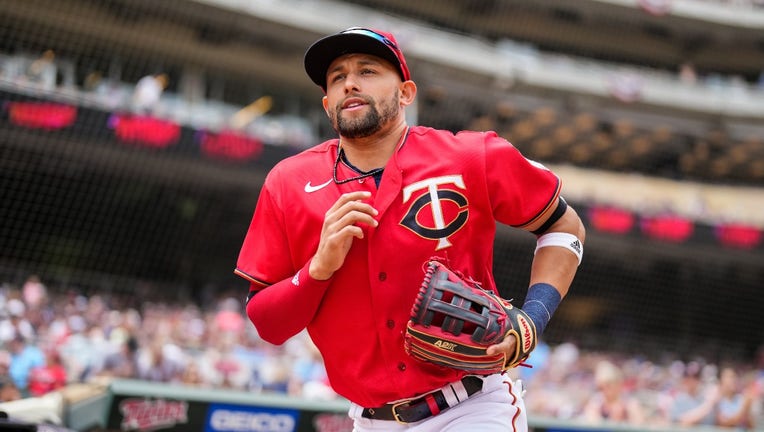 article
MINNEAPOLIS (FOX 9) - If it wasn't for bad luck with injuries, Minnesota Twins infielder Royce Lewis would have no luck at all.
Sidelined two straight seasons with knee injuries, Lewis was leading the Twins with a .326 batting average and had four homers, two doubles and 15 RBI. The future star infielder is back on the injured list again, after suffering a left oblique strain last Saturday against the Baltimore Orioles at Camden Yards.
"It felt like someone stabbed a knife in my back, and it just kept getting worse and worse as I ran each step," Lewis told reporters after the injury in Baltimore.
Lewis suffered the injury running to first base on a groundout. He left the game, and manager Rocco Baldelli said earlier this week he'll miss up to six weeks. Lewis is just 24 years old and was the No. 1 overall pick in 2017. He'll now miss the rest of July and part of August as the Twins are 44-43 and have a one-game lead over Cleveland in the American League Central Division.
"You don't want to be hurt and just on the sidelines. At the same time, I can only control what I can control. I can't control whether I had an oblique [injury] or not. Now it's just where do I go from here? Just like the ACL. Knock on wood, this isn't a year. That definitely makes it a lot easier to deal with. Every other time I was on the IL, it was for a full year, and I had no control over how I could come back or not," Lewis said.
With Lewis out, Jose Miranda will step in at third base.
SONNY GRAY IS AN ALL-STAR
The Twins have been atop the AL Central almost the entire season, and they'll have at least one representative at Major League Baseball's mid-summer classic.
Starting pitcher Sonny Gray was named to the American League All-Star roster. Gray is 4-2 in 17 starts and in 93.2 innings pitched, he has a 2.50 earned run average with 96 strikeouts. Opponents are hitting just .232 off him.
Gray has given up just three home runs this season, and will be an All-Star for the third time.
The Twins finish a three-game series against the Kansas City Royals Wednesday night before an off-day Thursday, then host the Orioles for three games before the All-Star break next week.