Timberwolves shut down Covington, Rose, Teague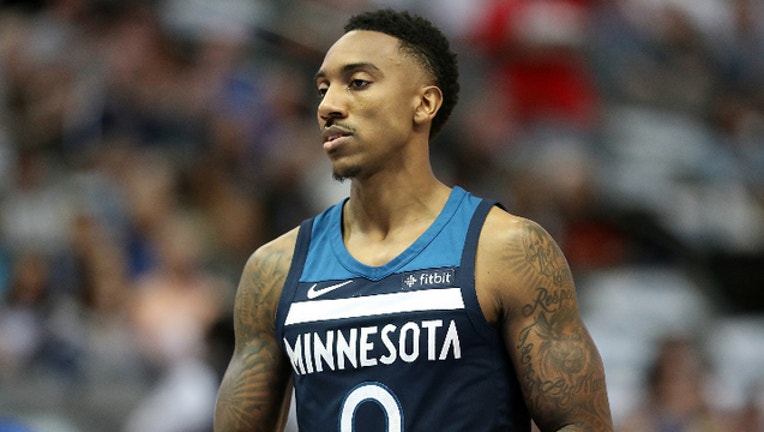 MINNEAPOLIS (FOX 9) - The Minnesota Timberwolves announced Thursday that Robert Covington, Derrick Rose and Jeff Teague are all expected to miss the rest of the regular season with various injuries.
It's been a lost season for the Timberwolves (32-39), who are 9.5 games out of a playoff spot with 11 regular season games left. The downfall started in early January, when Tom Thibodeau was fired as head coach and president of basketball operations after a 108-86 win over the L.A. Lakers.
The Timberwolves were 19-21 at the time, but the damage had been done after a tumultuous and drama-filled situation with Jimmy Butler led to his trade to Philadelphia for Covington, Dario Saric and a draft pick.
Ryan Saunders took over as interim coach, and the Timberwolves have gone 13-18 since.
Covington suffered a bone bruise in his right knee in a loss at New Orleans on New Year's Eve. He's missed 34 straight games. Timberwolves officials said they had hoped he would return at some point this season, but suffered a setback that will require further treatment. He's expected to miss the rest of the season.
Rose has missed four straight games dealing with swelling and soreness in his right elbow. Team officials said an MRI showed a chip fracture and loose body in his elbow. He is exploring treatment issues and is expected to miss the rest of the season. Rose had also dealt with ankle and foot injuries that kept home out of 13 other games this season.
In 51 games this season, Rose had averaged 18 points on 48 percent shooting.
Teague has missed the last four games after reaggravating a left foot injury that he originally suffered in December. He received an injection to treat chronic inflammation, will be in a boot and will be re-evaluated in about three weeks. Team officials say he'll miss the rest of the season.
Teague played in 42 games this season, averaging 12.1 points and 8.2 assists per game.
The Timberwolves will miss the Western Conference Playoffs for the 14th time in 15 years.