Timberwolves cancel practice after reports Jimmy Butler caused scene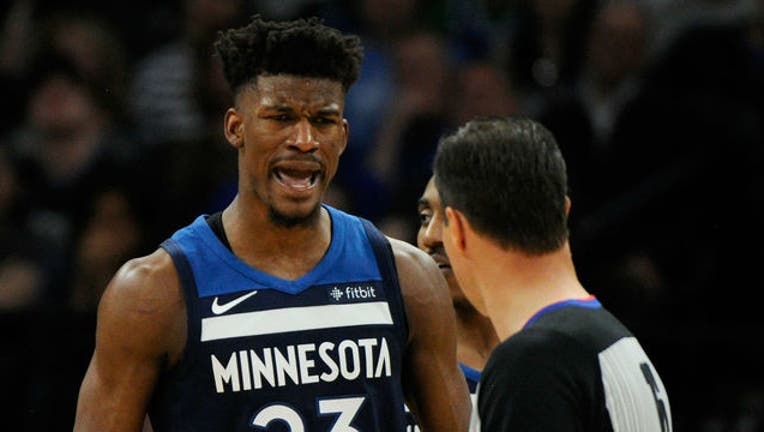 MINNEAPOLIS (KMSP) - The Minnesota Timberwolves canceled practice Thursday, the day after Jimmy Butler reportedly caused a scene at his first practice back with the team since requesting a trade three weeks ago.  
According to numerous sources, the All-Star guard was reportedly tearing into teammates, coaches and even management at practice Wednesday. Although the practice was closed to media, word leaked out that Butler was emotional, combative and passionate. 
But, just because Butler has returned does not mean he is backing down from his demands. Butler told ESPN the Timberwolves are not being truthful with him. He added he does not have an issue with either Karl-Anthony Towns or Andrew Wiggins, despite what others think. 
Butler had said he would be at practice Thursday. Instead, the team will travel to Milwaukee. They play the Bucks in a preseason game Friday evening. 
The Timberwolves also declined to hold a media availability.