Quintero becomes Minnesota United's first-ever designated player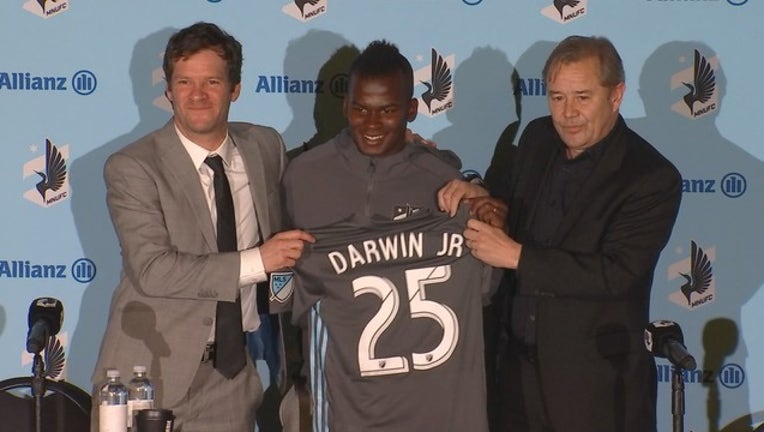 article
ST. PAUL, Minn. (KMSP) - Darwin Quintero made Minnesota United FC history as he became the club's first ever designated player.
As a designated player, the team can pay Quintero a seven-figure salary, but only about $500,000 of his salary will count against the team's salary cap. He will also fill an international spot on Minnesota United's roster.
At a press conference in St. Paul, the club introduced Quintero, who says he's excited for the opportunity with MNUFC.
"I am very happy to be here," said Quintero through a translator. "This is one more challenge in my career. I'm very grateful to Adrian [Heath] and Amos [Magee] and all of the coaching staff for everything they've done and the trust they've put in me. I'm very excited to be in Minnesota and give it my all."
Last week, 30-year-old Quintero signed with Loons. The Colombian forward comes most recently from Club America in Mexico, which he played for since 2015. During his tenure, he scored 27 goals and recorded 23 assists. He also helped win two consecutive CONCACAF Champions League titles.