Pitino to Pitino: 'I need to go to the bathroom'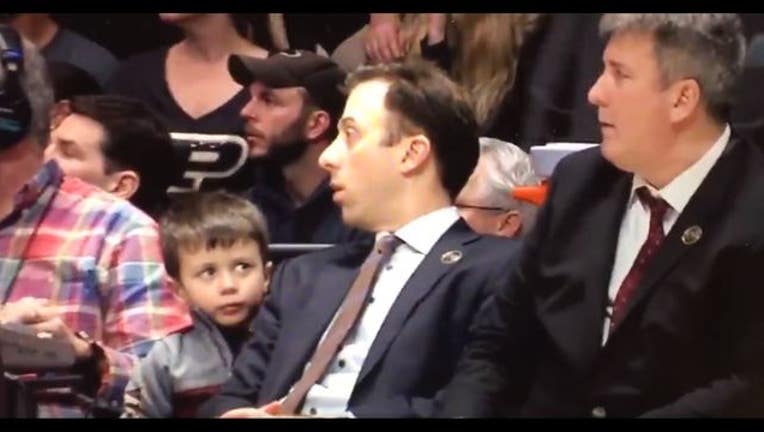 MINNEAPOLIS (FOX 9) - Before he's a Division I basketball coach, Richard Pitino is a full-time father of three kids.
The University of Minnesota men's basketball coach learned that the hard way during the Gophers' 73-63 loss at Purdue on Sunday. In a video posted to Twitter by Dave Marren, he was sitting on the bench during the game when his oldest child, son Jack, approached him.
What did Jack want to tell his father? "I need to go to the bathroom."
Pitino was a little busy at the time, trying to coach the Gophers to what would've been a big road win over the No. 17-ranked team in the country. The Gophers had a 13-point second half lead, but Purdue stormed back for the victory.
After hearing his son, Pitino turned over his left shoulder, got somebody's attention and said, "He needs to go to the bathroom." The best part? Pitino turns his attention right back to the game and never cracks a smile.
The video has gotten nearly 2,000 likes and more than 400,000 views on Twitter. When you've got to go, you've got to go.