Minnesota Aurora FC's first playoff matchup revealed
EAGAN, Minn. (FOX 9) - The Minnesota Aurora FC's first playoff opponent is now set.
The Aurora will take on Chicago City SC in the Central Conference semifinals this Thursday. This will be the third time the Aurora has played Chicago this season. Minnesota beat Chicago twice already, winning by a combined score of 10 to 1.
On the regular season, the Aurora finished undefeated, again. They are 24-0 over the past two years during the regular season.
Thursday's match is scheduled for 2 p.m. in Flint, Michigan. You can watch it on FOX 9+, as well as streaming live on FOX9.com and on FOX 9's YouTube channel.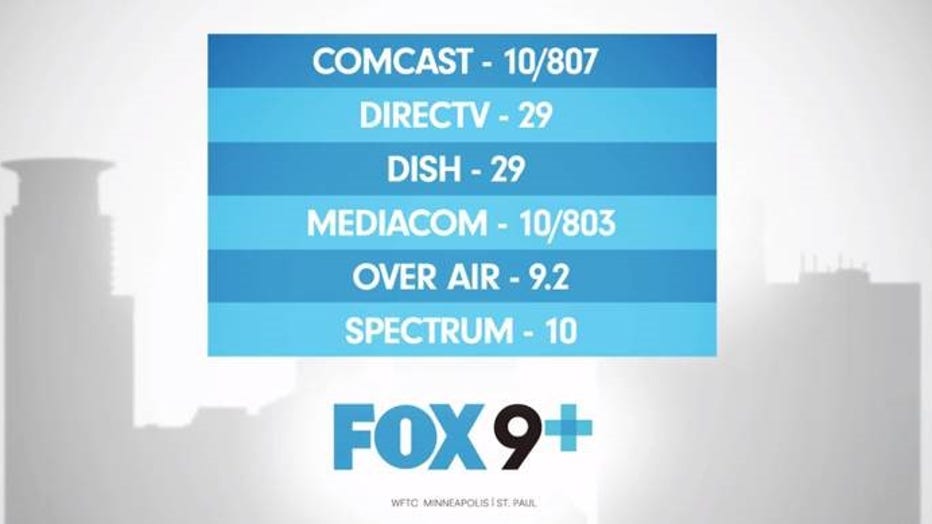 How to watch FOX 9+. (FOX 9)