Gophers without RB Darius Taylor against Michigan, Lindenberg & Striggow questionable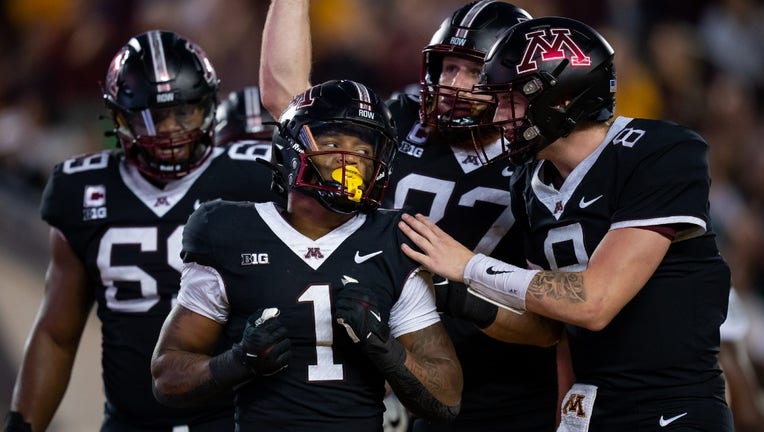 article
MINNEAPOLIS (FOX 9) - The University of Minnesota football team hosts No. 2-ranked Michigan Saturday night at Huntington Bank Stadium as 19.5-point underdogs, and they'll be without standout running Darius Taylor.
He'll miss his second straight game with a leg injury suffered in the fourth quarter of the Gophers' loss at Northwestern. In his absence last week, Zach Evans had 15 carries for 85 yards and a touchdown on the way to Minnesota's fourth straight Big Ten Freshman of the Week honor. Taylor entered last week's game leading the Big Ten in rushing.
The Gophers will rely on a combination of Evans, Sean Tyler and Bryce Williams to run the ball against one of the best defenses in the country in Michigan. The Wolverines are averaging 34.4 points per game, and leading the nation in scoring defense at less than seven points per game.
Minnesota also has linebacker Cody Lindenberg, and rush end Danny Striggow listed as questionable. Lindenberg is unlikely to play Saturday as the Gophers have a bye next week, then head to Iowa. Striggow is new to the availability report.
Le'Meke Brockington is out for the season after suffering a left leg injury against Louisiana last week. He had to be carted off the field in the second quarter after getting rolled up on.