Gophers wide receiver Tyler Johnson named to All-Big Ten First Team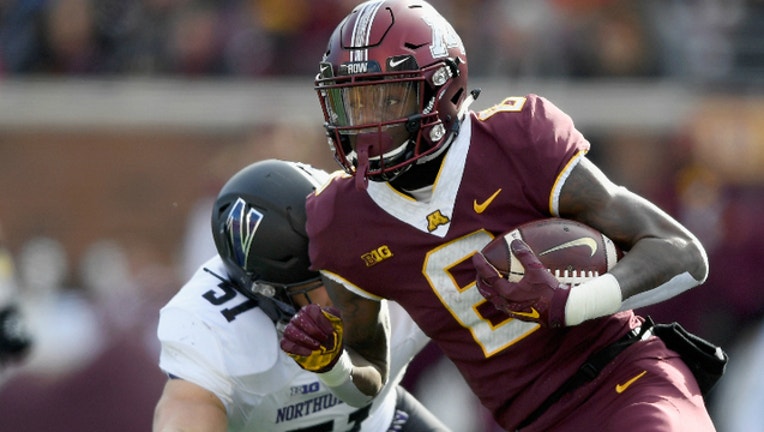 MINNEAPOLIS (KMSP) - Seven Minnesota Gopher football players are being recognized with Big Ten honors.
Minnesota Gophers junior wide receiver Tyler Johnson was named to the All-Big Ten First Team by the media and the Second Team by the coaches. This season, Johnson recorded 74 catches for 1,112 yards and 10 touchdowns. His touchdown total is the second most ever for a Gopher in a single season. 
He's the first Gopher to receive the All-Big Ten First Team honor since Zac Epping in 2014 and the first Minnesota wide receiver since Eric Decker in 2009.
Six Gophers also received All-Big Ten Honorable Mention: Donnell Greene, Blaise Andries, Daniel Faalele, Conner Olson, Jared Weyler and Mohamed Ibrahim.
The Minnesota Gophers finished the season 6-6 overall, becoming bowl eligible after defeating rival Wisconsin Badgers to win Paul Bunyan's Axe.