Gophers PJ Fleck talks situational football after loss at Northwestern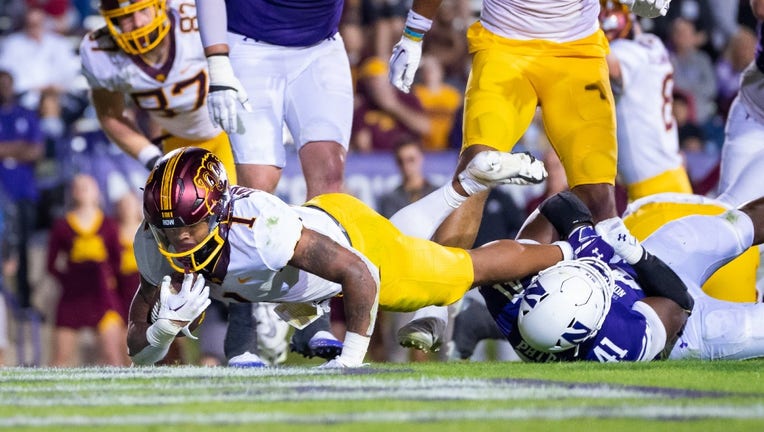 article
MINNEAPOLIS (FOX 9) - PJ Fleck went deep into situational football at his weekly Monday news conference coming off the University of Minnesota football team's 37-34 overtime loss at Northwestern on Saturday.
The Gophers fell to 2-2 on the season, and 1-1 in Big Ten play despite being double-digit favorites on the road. It's one of the worst losses in Fleck's six-plus seasons as head coach. The Wildcats rallied with 21 fourth quarter points to force overtime before the Gophers kicked a field goal on their only possession of the extra session. On Northwestern's first play of overtime, Ben Bryant hit Charlie Mangieri from 25 yards out for the game-winning score.
"It's 100 percent on my shoulders, I'm the head football coach. Everything runs through me, and I don't just say that to get out of questions. I go back and look at every decision the head coach makes and if it works, great. You never hear about it. If it doesn't work, then why didn't it work?" Fleck said. "I thought we played a really good three-quarter football game. We just got to the fourth quarter and didn't execute like we did the first three quarters. That's football. It had to do with us just not executing and finishing the game. Some critical situational plays that we will get corrected."
Fleck talked at length Monday about the sequence that led to Northwestern tying the game and forcing overtime. Facing a 3rd-and-2 at the Wildcats' 36, Darius Taylor ran for a loss of 1-yard. Facing a 4th-and-3, Fleck elected to punt and pin Northwestern deep, rather than go for it or try a long field goal with Dragan Kesich, into the wind. Three points, and the Gophers would've had a 10-point lead with a little more than two minutes to play.
Quentin Redding was there to down the ball at the 1-yard line, but didn't realize he was in the end zone and the result was a touchback. The Wildcats drove the field and tied the game on Bryan's touchdown pass to A.J. Henning with two seconds left.
"The situation within the play matters more than just the play call. That's where a young back will understand that, that's where I come into play to make sure that happens. Play the situation," Fleck said. "In that situation, what could've I done better to make sure the emphasis was on truly the situation and not just the play call? If we get a yard, we're going for it. We don't get a yard or it gets knocked back, we're going to punt it. Field goal came into play if we got enough where I felt OK. But field goal was pretty much out of it just because it's plus-55 and into the wind. I might as well go for it if I'm going to kick it. Punt it, we executed the punt perfectly and we just don't execute (the down), which we've done a million times. It just didn't happen the millionth and first time. That's not that young man's fault, it happens."
Fleck also explained his decision to kick a field goal in overtime on 4th-and-goal from the 2-yard line after Brevyn Spann-Ford dropped a potential touchdown.
"If we come away with nothing, all they have to do is kick a field goal and I never gave our team a chance to respond. You take the points however you can take the points. The decision was get points, maybe they fumble, our defense kept saying they're going to make a play," Fleck said. "The plan was just put points on the board and put some type of pressure on them. It was more of relying on our defense to make a play."
DARIUS TAYLOR EARNS BIG TEN HONOR FOR THIRD STRAIGHT WEEK
Despite it being a losing effort, Gophers running back Darius Taylor is the Big Ten Freshman of the Week for the third straight time. Taylor had 216 all-purpose yards, including rushing 31 times for 198 yards and two touchdowns. Taylor leads the Big Ten in rushing and is tied for sixth with 6.1 yards per carry, and four touchdowns.
He got injured in the fourth quarter of Saturday's loss, and did not return. Fleck had no update on Monday, saying that will come two hours before kickoff when the team's availability report is released by the Big Ten.
GOPHERS/MICHIGAN SET FOR NIGHT KICKOFF
The Gophers announced Monday they will host Michigan at 6:30 p.m. on Oct.7 at Huntington Bank Stadium. The Wolverines are 4-0, currently ranked No. 2 in the country and beat Rutgers 31-7 on Saturday.