Gophers: PJ Fleck names Matt Simon, Greg Harbaugh co-offensive coordinators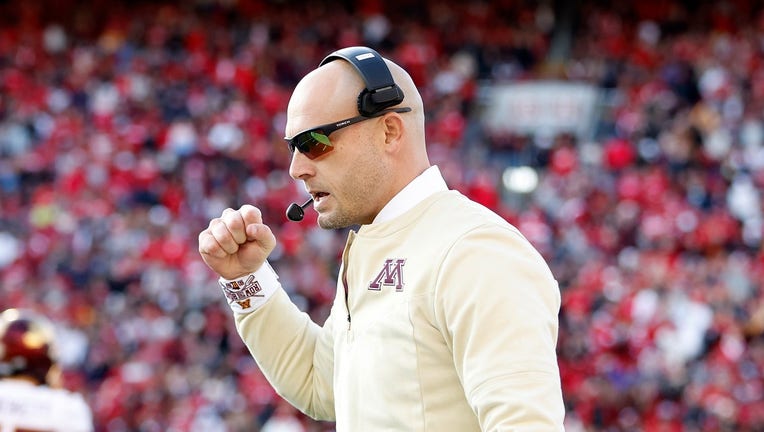 article
MINNEAPOLIS - University of Minnesota football coach PJ Fleck on Monday announced coaching staff changes for the 2023 season.
Fleck has promoted tight ends coach Greg Harbaugh and wide receivers coach Matt Simon to be co-offensive coordinators. They'll replace Kirk Ciarrocca, who is leaving the team to be the next offensive coordinator at Rutgers.
Harbaugh and Simon have been on Fleck's coaching staff for a combined 14 years. Simon called the offensive plays for the Gophers in the 2020 Outback Bowl, a 31-24 win over Auburn to finish the 2019 season 11-2.
Simon has been a coach with Fleck since 2014, when he started as a wide receivers coach at Western Michigan. As the tight ends coach this season, Harbaugh helped lead Brevyn Spann-Ford to be the Gophers' top receiver this past season with 42 catches. He was second with 497 yards, and two touchdowns. Wide receiver Daniel Jackson led Minnesota with 557 receiving yards and five touchdown catches on 37 receptions. It was the highest yardage total for Minnesota since 2019.
Since Simon was elevated to his co-OC role in 2020, Minnesota has been one of the top rushing programs in the country, ranking 19th in the FBS in rush attempts (1,475), 24th in rushing touchdowns (79) and 36th in rushing yards (6,629).
Simon also coached Rashod Bateman and Tyler Johnson, who each went onto pursue NFL careers.
Fleck still has coaching openings to fill at defensive back, defensive line and running backs. Fleck and the Gophers finished 9-4 for the second straight season after being Syracuse 28-20 in the Pinstripe Bowl.