Florida A&M indefinitely suspends football-related activities in wake of unauthorized music video shoot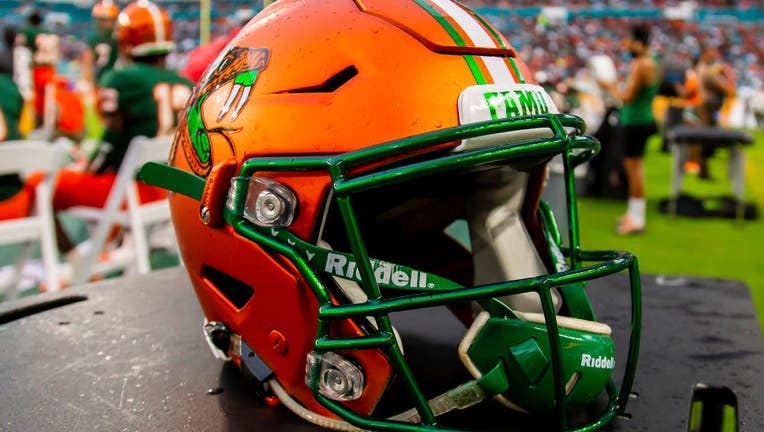 article
All football-related activities at Florida A&M University have been suspended indefinitely in the wake of the released of an unauthorized music video, coach Willie Simmons announced.
The hip-hop music video contained explicit lyrics and was recorded in the team locker room, the school said. Rapper Real Boston Richey's song titled "Send A Blitz" was released on Friday night.
Simmons released a statement in which he reaffirmed his support of free speech and musical expression, but he also stated that the video's content "is not consistent with Florida A&M's core values, principles and beliefs."
"It is a privilege to wear the orange and green and as a football program, our young men have failed to live up to the standard set before us," Simmons said in the statement. 
"They will all learn from this mishap and we will continue to work hard every day to become the best version of ourselves and continue to make Rattler Nation proud. As a result of this unfortunate situation, I am suspending all football-related activities until further notice."
LANE KIFFIN SAYS NIL IS 'LEGALIZED CHEATING,' HAS MADE COLLEGE FOOTBALL 'A DISASTER'
Simmons also said that an investigation into how the parties involved in the music video gained access to the locker room. The school argues that the use of licensed Florida A&M apparel violates agreements.
The video appeared to be initially posted to YouTube. The video shows Richey wearing a Florida A&M shirt and a Rattlers football helmet. Multiple Florida A&M football players are also seen in the background throughout the video.
Jalen Foster, who goes by the stage name of Real Boston Richey, is a native of Tallahassee, where Florida A&M's campus is located. Richey performed during the team's homecoming game last season.
Florida A&M is one of the largest historically black university's in the United States.
The Rattlers are scheduled to open the 2023 season on September 3 in a matchup against Jackson State.
CLICK HERE TO GET THE FOX NEWS APP
Simmons is entering his sixth season as the Florida A&M football coach. 
Read more of this story from FOX News.