Fleck adds Rod Chance as cornerbacks coach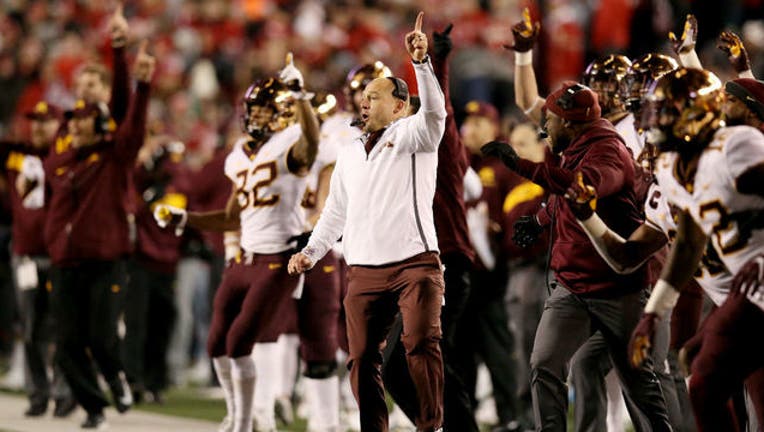 MINNEAPOLIS (FOX 9) - University of Minnesota football coach PJ Fleck announced Monday the addition of Rod Chance to the Gophers coaching staff.
Chance will coach defensive backs with the Gophers, and was most recently a defensive analyst at Oregon. Before Oregon, he was the defensive coordinator and coached defensive backs at Southern Utah.
Chance led a Southern Utah defense in 2017 that helped win the Big Sky Conference. The defense recorded 15 interceptions, forced eight fumbles, had 21 sacks and 77 tackles for a loss.
He was also a four-year starter at the University of Rhode Island from 2002-05, where he finished with 11 interceptions and more than 100 tackles.
The Gophers are coming off their first bowl victory under Fleck. They beat Georgia Tech 34-10 in the Quick Lane Bowl. They earned bowl eligibility after winning at Wisconsin, 37-15, which snapped a 14-game losing streak in the rivalry.
Fleck fired Robb Smith as defensive coordinator after a 55-31 loss at Illinois. The Gophers allowed less than 15 points per game in their final four games, and Joe Rossi was promoted to permanent defensive coordinator after the win at Wisconsin.
In the six Big Ten games under Smith, the Gophers allowed 43.1 points per game.
Fleck also recently hired Jim Panagos to coach the defensive line. Adding Chance fills the last opening on the staff for the 2019 season.