Did Brad Davison try to trip Jordan Murphy?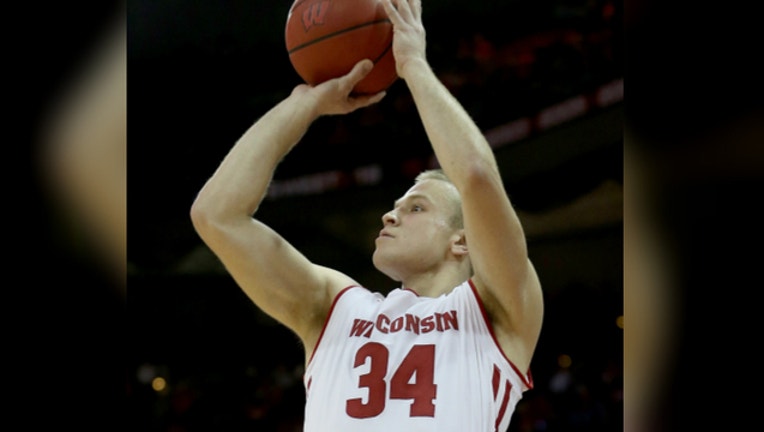 MINNEAPOLIS (FOX 9) - It was a bloodbath of a basketball game Wednesday night as the Gophers men's basketball team lost to Wisconsin 56-51 at Williams Arena.
The game had plenty of Minnesota flavor for the Badgers with Brad Davison and Nate Reuvers both having an impact on the outcome. It was physical, chippy at times and not without some controversy.
Davison, a Maple Grove native, made his presence felt early and often. While known for trying to draw charges and flopping, he appeared to try to trip Gophers senior Jordan Murphy while he was trying to grab a rebound early in the first half.
"There were a couple plays where it was close to a foul or being something more than that. It's not just him in general. I know he has a reputation, but he didn't do anything like that tonight, I don't think, that I saw," Murphy said after the loss.
It's not the first time Davison has been involved in that type of play. He appeared to get tangled up with Dupree McBrayer and nearly tripped him in the Gophers' 59-52 win at Wisconsin earlier this year. He also stuck his leg out and tripped
Nate Mason at the end of regulation last year, causing quite the bruise on Mason's leg.
Both Richard Pitino and Greg Gaard were asked after Wednesday's game about Davison's potential trip of Murphy. Neither said they saw the play or would comment on it.
Davison finished the night with 10 points in 34 minutes. Lakeville native Nate Reuvers scored nine points and added five rebounds, and was a force inside defensively against Murphy.
Murphy dealt with Wisconsin's physical play most of the game, getting thrown to the ground several times while pursuing rebounds. The Minnesota crowd gave a healthy dose a boos to the officials after Aleem Ford appeared to elbow Murphy in the face during the second half. Murphy went down in pain for several minutes, and eventually got up. The officials reviewed the play, and no flagrant foul was called to the dismay of fans.
"It's a physical game, it's the Big Ten. They're very, very physical," Gophers coach Richard Pitino said.
To add insult to injury, Ethan Happ left the Williams Arena floor after the win blowing kisses to the University of Minnesota student section, after they spent most of the night yelling at him and booing him.
Happ had a slow first half with four points on 2-of-8 shooting, but finished the night with 15 points and 13 rebounds. He finished his Wisconsin career 4-0 at Williams Arena.
"I thanked them for their time here. I haven't lost here, so they made me feel at home," Happ said.
The Gophers (16-7, 6-6) must move on. They travel to Michigan State on Saturday, which has lost three straight games.