After Game 2 win, Twins look to take control of ALDS on Tuesday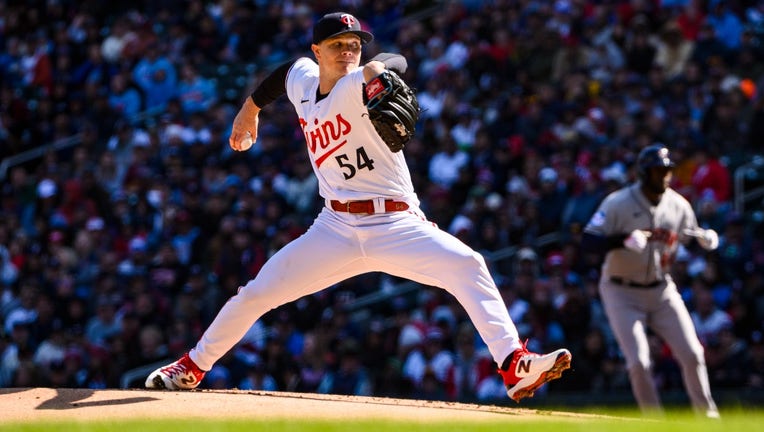 article
MINNEAPOLIS (FOX 9) - The Minnesota Twins returned to Target Field on Monday with the reality that they're on the verge of more history in the American League Playoffs.
The Twins got a gem from Pablo Lopez, and a big night both at the plate and in the field from Carlos Correa, in a 6-2 Game 2 win over the Houston Astros Sunday night in the American League Division Series. Correa had three hits and three RBI, and made a diving stop for the last out of the game. Lopez tossed seven shutout innings.
The Twins earned a series split, and now have two games at Target Field. The Twins ended an 18-game playoff losing streak after beating the Toronto Blue Jays. The next night, they ended a 19-year playoff series drought.
The next task? Advancing to their first American League Championship Series since 2002. The Twins need a win Tuesday afternoon to take a 2-1 series lead, which would put the Astros in an elimination situation in the best-of-five series. The last time they played for an American League pennant? It was 21 years ago, against the Los Angeles Angels of Anaheim, a series loss in five games.
The Twins will send Sonny Gray to the mound on Tuesday. In Game 2 of the AL Wild Card Playoffs, he had traffic on the bases in all but one inning, but pitched 5 2/3 innings without allowing a run. He went 8-8 in 32 regular season starts with a 2.79 earned run average, not getting much run support.
His son, Declan, told him before Game 2, "Dad, you better not lose."
So what's Gray's mentality heading into Game 3? Attack.
"There's a lot of times I'm out there on the mound and I say here it is, back to me versus you. Here it is, me versus you, let's see how far you can hit it. That's my mindset for a lot of the pitches that I throw," Gray said. "Here it is, I'm coming at you, let's see how far you can hit it. It puts me in a competitive, attack, I'm coming right at you mindset. That is when I'm at my best."
The Twins released their lineup for Game 3 Tuesday morning, and Royce Lewis will be back at third base for the first time since injuring his hamstring near the end of the regular season. That's a great sign that Lewis is healed and closer to full health, that he can play in the field. Edoard Julien will take the designated hitter spot.