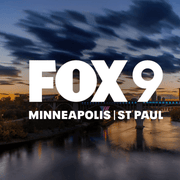 Se Kwon
Reporter and anchor
Se Kwon is a reporter and anchor for the FOX 9 Morning News.
Se is thrilled to be back home after spending 2.5 years at WDAY, the ABC affiliate in Fargo, North Dakota. She spent most of her time at the desk as a morning anchor but also took on other roles, including reporting (mostly in blizzards or breaking news) and producing, even helping her team win an Emmy Award in 2022.
Close friends would agree that Se's childhood was quite the experience. She was born in South Korea, often hopping on quick flights to Japan to visit her grandma and at 7 years old, she moved to Minnesota. Having to learn a new language, making friends and getting used to that "extracurricular" life was a huge culture shock for Se and her family. Slowly but surely, they adjusted to the so-called American lifestyle.
Fast-forward to 2018, Se graduated from Blaine High School, where she played volleyball and golf while raking in dual enrollment credits at a nearby community college. Just two years later, she graduated from the University of North Dakota with a Bachelor's Degree in Communication.
Outside of work, Se likes to spend her time being active and in tune with her mind/body. Whether that's by practicing mindful meditation and yoga, skiing, running, climbing, going to concerts or journaling, she feels most fulfilled when she puts her energy into activities that are gentle for the mental! 
Se is looking forward to being more of a tourist in the place she calls home and sharing impactful stories with the Twin Cities community. She also loves sharing what she's up to in both her work and personal life on social media! Feel free to follow along on Instagram, Twitter and Facebook.