Women TV meteorologists have fallen in love with an Amazon.com dress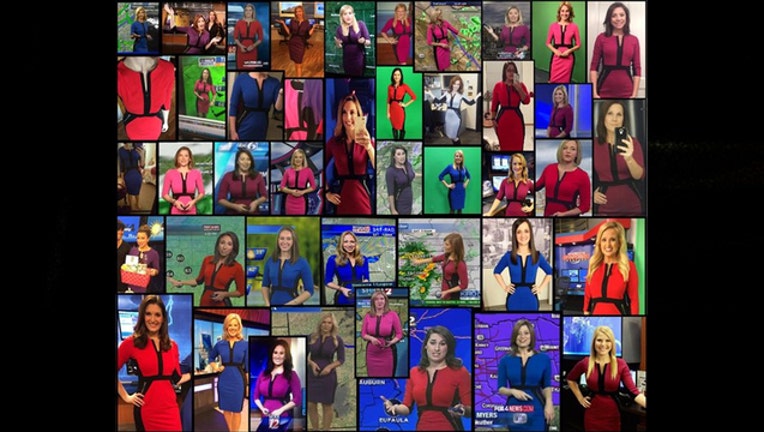 article
A collage of women TV meteorologists made by FOX4's own Jennifer Myers has gone viral online.
The collage features more than three dozen on-air personalities all wearing the same dress in various colors.
The dress, the Homeyee Women's stretch tunic pencil sheath dress, is a favorite of the forecasters for its good looks and its price - $22.99 on Amazon.
"More than 50 of us purchased the dress, so if you travel and watch the news, you might see something familiar," Myers said.
The dress was posted in a private Facebook group for women TV meteorologists. With each purchase, the women snapped a photo of them wearing their version of the dress and posted it. Myers made the collage and posted it on Reddit over the weekend, where it quickly began to spread across the internet.
Myers also managed to sneak in at least one non-meteorologist into the collage - FOX4 anchor/reporter Jenny Anchondo.