Woman steals squad car in Monticello, leads police on chase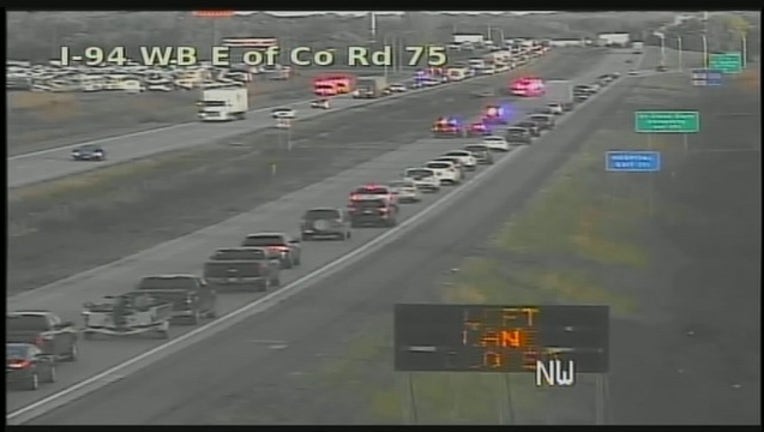 MONTICELLO, Minn. (KMSP) - A woman led sheriff's deputies on a pursuit Friday morning in a stolen squad car.
According to the Wright County Sheriff's Office, an initial call came in at 7 a.m. to a residence in Monticello Township. A call said a partially clothed female had come to the front door of his residence asking to use a phone before running toward a neighboring home.
The caller indicated the female appeared to be in physical and mental distress. Her name has not been released pending an investigation into the incident.
Soon after the first call, a second caller said the female was in her home. When deputies arrived, the woman went back inside and armed herself with a knife. While the deputy was trying to deescalate the situation, the woman jumped from a window and ran into the deputy's squad car.
Wright County and the Minnesota State patrol pursued the female onto westbound I-94 from Monticello. Stearns County deputies deployed stop sticks which brought the car to a stop. The suspect then tried to flee again, but was taken into custody.
She was taken to St. Cloud Hospital, as was a Minnesota State Patrol Trooper. Both were treated for minor injuries and released.