Wisconsin man who founded Little Free Library dies at 62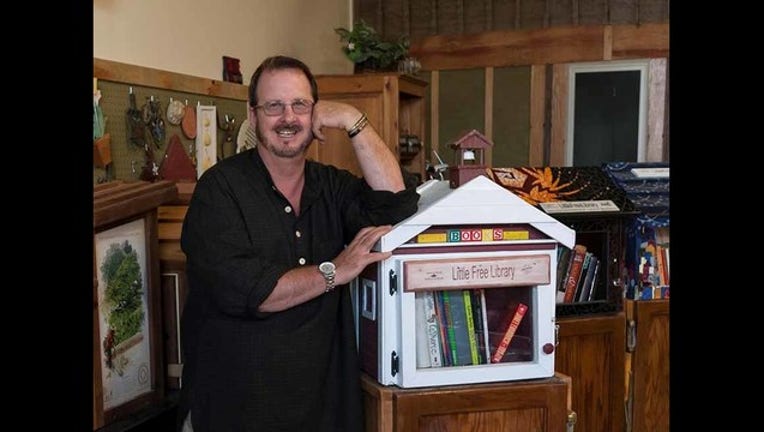 The Wisconsin man who founded the Little Free Library movement died Thursday after a battle with cancer. He was 62. 
Todd Bol built the first Little Free Library in 2009 and placed it in the front yard of his home in Hudson in honor of his mom, a schoolteacher and lifelong reader. The idea was that neighbors could "take a book, leave a book." 
After the concept took off, Bol teamed up with Rick Brooks, a community outreach program manager at the University of Wisconsin-Madison and in 2012, they established the nonprofit Little Free Library. 
"Todd spent much of the last decade working towards his vision of a world where neighbors know each other by name and everyone has access to books," Little Free Library said in a statement on their website.  
There are now more than 75,000 registered Little Free Libraries in 88 countries around the world. 
The organization is encouraging Little Free Library stewards to honor Bol's memory by tying a silver or white ribbon on their libraries.