Winnie the Pooh slasher flick shown to Florida fourth graders sparks backlash from parents: 'Careless'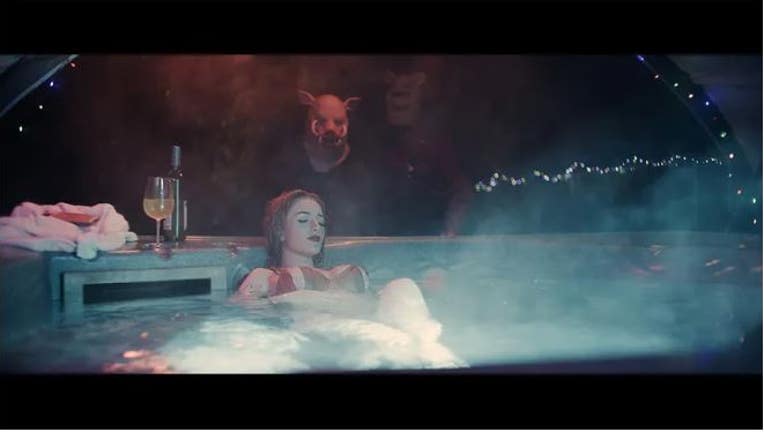 article
Fourth-graders at a Florida charter school were in for a shock – and a scare – when their math teacher accidentally screened a horror flick initially thought to be age-appropriate.
"[The kids] were exposed 20 to 30 minutes to a movie called 'Winnie the Pooh, Honey and Blood,'" local mom Michelle Diaz, whose two daughters were in the class, said according to CBS News Miami.
The incident happened early this month at the Academy of Innovative Education in Miami Springs, which is unaffiliated with Miami-Dade Public Schools.
FLORIDA TEACHER DEFIANT AFTER SHOWING 'WOKE' DISNEY MOVIE IN CLASS: PARENTS RIGHT 'ARE GONE' IN PUBLIC SCHOOL
Diaz claimed the movie kept rolling despite kids asking the teacher to shut it off. She also told the outlet the kids initially selected the movie but argued that movies shown in class should be reviewed by the teacher beforehand.
She also called the handling of the situation "careless" and said she "felt completely abandoned by the school."
Academy for Innovative Education did not immediately return a request for comment from Fox News Digital, but Ms. Vera Hirsch, the head of the school, provided CBS with the following statement:
FLORIDA 5TH GRADE TEACHER UNDER INVESTIGATION FOR SHOWING DISNEY MOVIE WITH GAY CHARACTER
"The Academy for Innovative Education has become aware that a segment of a horror movie was shown to fourth graders, Monday, October 2, 2023, that was not suitable for the age group," the statement said. "Our administration promptly addressed this issue directly with the teacher and has taken appropriate action to ensure the safety and well-being of students.
"We are actively monitoring the students and our mental health counselor and principal have already met with those students who have expressed concerns."
FLORIDA SCHOOL BOARD FORCED TO REMOVE DOZENS OF BOOKS AFTER PARENTS READ 'GRAPHIC' PASSAGES ALOUD
The movie, which was released without a rating, serves up a dark twist on a beloved childhood character and his friend Piglet who, in the movie, go on a murderous rampage after being left behind by Christopher Robin. 
The film was released earlier this year after Winnie the Pooh entered the public domain last year.
Get the latest updates on this story at FOXNews.com
Taylor Penley is an associate editor with Fox News.