Wild's ice to be made of fan-provided water from Minnesota lakes, ponds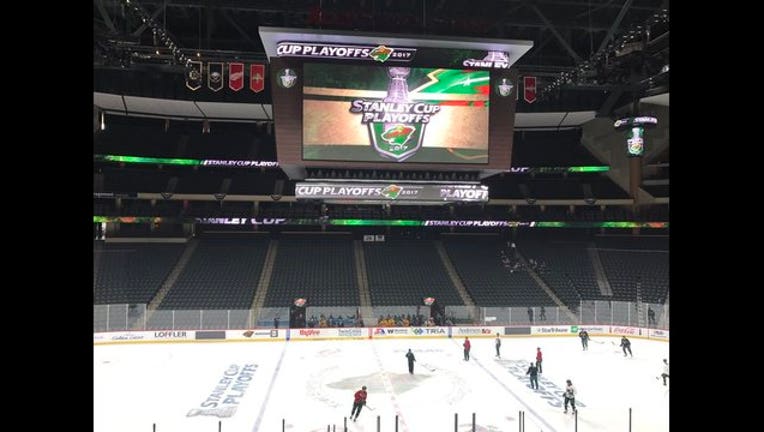 article
ST. PAUL, Minn. (KMSP) - This season, the ice the Minnesota Wild skate on at the Xcel Energy Center will be made with water from ponds, lakes and rinks across the State of Hockey.
From 6 a.m. to 3 p.m. on Saturday, Sept. 16, fans are invited to bring up to three ounces of their local pond, lake or rink water in a portable container to the Xcel Energy Center. The water will be filtered and used the following day to make ice for the Wild's upcoming season.
The event, dubbed "Flood the Rink" is part of the team's new "This is Our Ice" campaign.
"Lake bays become our hockey home and everywhere you turn, kids young and old play pick-up hockey," Matt Majka, the Minnesota Wild president, said in a statement. That's what This is Our Ice is all about – inviting fans throughout the State of Hockey to bring a piece of their hometown hockey heritage to our arena." 
The Wild is hoping the fan-created ice will become an annual tradition. Fans are also encouraged to share a photo of themselves collecting the water on social media with the #OurIce and an explanation of why they chose that particular pond, lake or ice rink.