White Castle hiring robots to 'give the right tools' for serving more 'hot and tasty food'
White Castle's newest employee, Flippy, cooks your burgers to perfection and serves up fries with the most splendid crisp for every single order.
Flippy gets it right each time, well, because it's a robot. At 100 White Castle locations nationwide, restaurant guests can see Flippy in action, helping its human colleagues with the cooking and expediting the process.
"Flippy will drop everything into the fryer and then at the perfect time, take everything out, give it a little shake and put it into the area for the packaging for the team members," White Castle Vice President Jamie Richardson told "Fox & Friends" co-host Steve Doocy on Thursday.
Last February, America's first fast-food hamburger chain announced plans to expand its use of Miso Robotics' "Flippy 2" technology. After putting Flippy to work, White Castle saw a positive impact on daily operations and productivity of team members, according to a press release.
JACK IN THE BOX TO PILOT MISO ROBOTICS' FLIPPY 2, SIPPY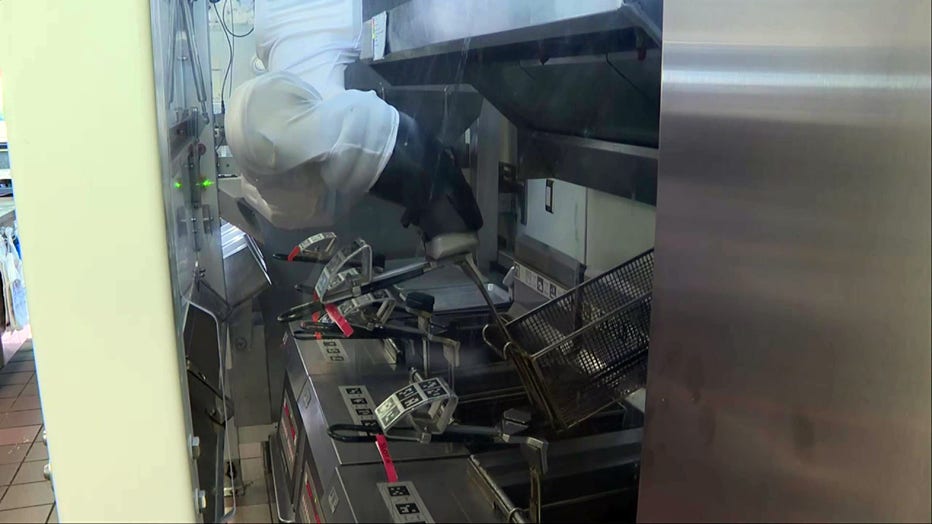 Miso Robotics' "Flippy 2" robot costs approximately $3,000 per month to operate in restaurant kitchens.
The robot, which has more than 120 configurations built into its technology and costs approximately $3,000 per month, utilizes an AutoBin system for lower volume and specialty foods like onion rings or chicken tenders. Each bin can hold as much as a full fry basket, be customized for a kitchen's specific needs and be delineated for individual products like vegetables and fish to prevent cross-contamination.
"For us, it's around [sic] helping our team members and being empowering," Richardson explained. "Nobody wants to use the 'p' word, but the pandemic was a kick in the knees for all of us. Our team members are on the front lines every day. Giving them more tools to help serve our customers hot and tasty food is what it's all about for us."
A recent survey by the National Restaurant Association found that as of December, 65% of restaurant owners report hiring difficulties as their biggest challenge in the industry. Even Richardson admitted it's been "hard" to recruit new employees since the pandemic.
"We're a 24-hour operation, family-owned business that's been around for 102 years," the vice president said. "This is unlike anything we've ever seen. We have incredible people, we were named a great place to work for the second time in a row, but we still aren't completely fully staffed. But we're getting there, it doesn't happen overnight, but we're making good progress."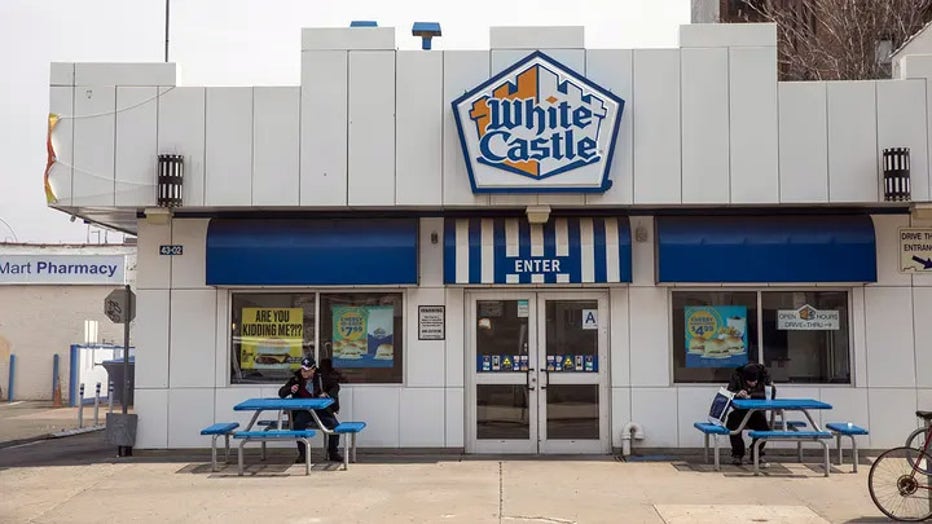 White Castle's roll out of "Flippy 2" robots in 100 restaurants nationwide helps America's first fast-food hamburger chain produce more "hot and tasty" food, Vice President Jamie Richardson said on "Fox & Friends." (Getty Images)
White Castle historically has been open to innovative ideas and technology, according to Richardson, who credited the fast-food brand with inventing the first industrial-style spatula.
"Innovation's something we've been doing since 1921. This is just one more way to help our teams be even more there with their heart for hospitality," he said. "So we're excited about all we've been able to do with Flippy and putting it in 100 of our restaurants."
Other big restaurant brands like Jack in the Box, Panera Bread and Chipotle have invested in the robot worker and credited the idea with saving time and money.
Miso Robotics, which is primarily funded by individual investors, has raised more than $50 million in crowdfunding to date from over 18,000 shareholders. CEO Mike Bell previously told FOX Business that the company appears to be on track for an eventual initial public offering.
"There are no guarantees in these type of things and many companies aim for that. But we're pretty well situated for that because we have already a very broad shareholder base," Bell had said. "I do believe that our intent at some point in the future is to have a public company."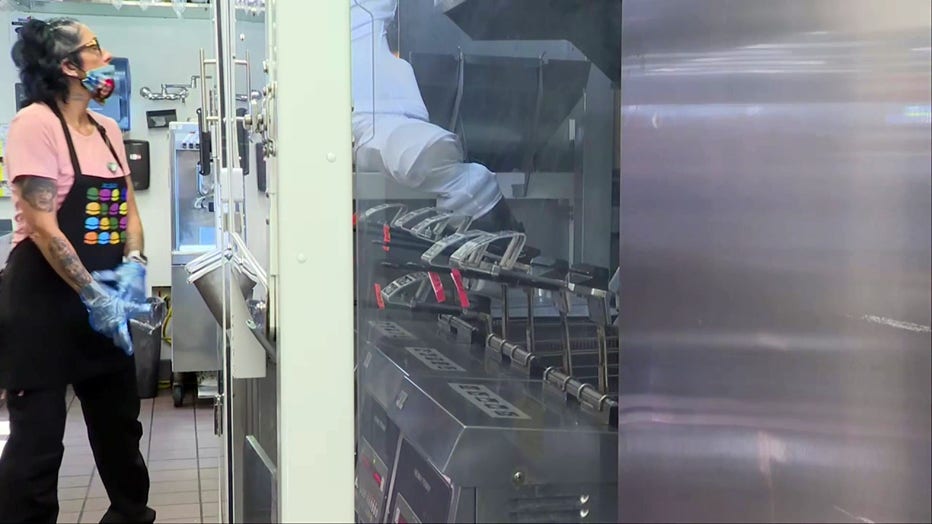 Bell also teased that plans for a global expansion to Asia and Europe are in the works, citing strong demand for fried food and labor.
White Castle's vice president said there's "absolutely" more ways Flippy and robot technology can help further automate their operations.
"I think it's about, how do you give the right tools to the team members, especially back behind the castle walls," Richardson said. "We're doing the same thing with drive-thru menu boards in a partnership with MasterCard. We're looking at ways, [but] listening to our team members first, to get there."
LINK: READ MORE FROM FOX BUSINESS
FOX Business' Lucas Manfredi contributed to this report.