What to look for in Iowa's presidential caucuses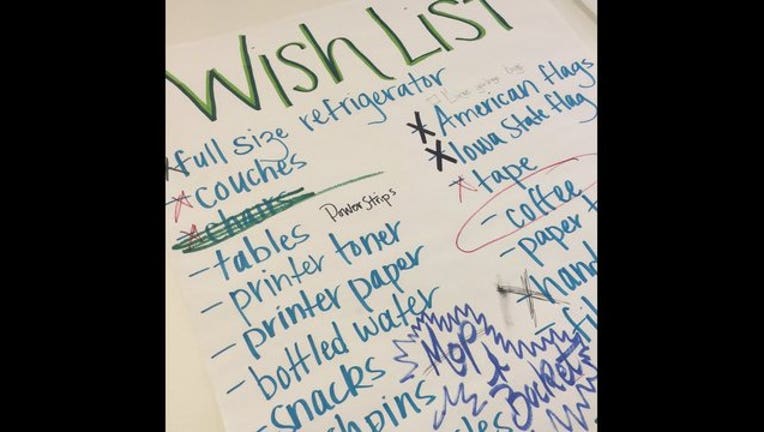 article
DES MOINES, Iowa (AP) — For more than a year, presidential candidates have fanned out across Iowa, shaking hands and posing for photos with voters in coffee shops, American Legion halls and libraries, often in towns so small that most Iowans have never heard of them.
The payoff comes Monday when the Iowa caucuses launch the presidential nominating process, giving some candidates a boost and likely ending the White House hopes of others who fare poorly.
Details about the caucuses and what to look for:
___
WHEN AND WHERE
The caucuses will start across the state at 7 p.m. CST Monday, with Democrats gathering at 1,100 locations and Republicans joining at nearly 900 spots. The length of each meeting can vary depending on turnout, with delays in voting possible if volunteers must struggle to record long lines of participants. The caucuses are run by the parties, not state or county elections officials.
___
TURNOUT
The Iowa Republican Party chairman, Jeff Kaufmann, said he expects GOP turnout to top the previous record of 120,000 people, set in 2012. Andy McGuire, the Iowa Democratic Party chairwoman, said she also expects a strong turnout, though not as large as the 2008 caucuses, when Barack Obama, Hillary Clinton, John Edwards and other candidates drew 240,000 to the party's caucuses.
Even if turnout meets the party's expectations, it's worth noting that only a sliver of Iowa voters will participate in the caucuses. About 1.2 million residents are registered in either the Democratic or Republican party, and another 727,000 voters don't declare a political party. So, even if there is a strong turnout of 300,000 voters, that would mean a turnout of about 15 percent of registered voters. In the 2012 general election, Iowa's 73 percent turnout was among the nation's highest.
___
PRETTY WARM FOR IOWA
One factor in turnout is always the weather, which can be awful in February. This year it looks like the parties could catch a break with temperatures expected to remain above freezing for most of the state until the event is over. Look out, though. A snowstorm is forecast to hit the next day, and if the wintry weather arrives earlier than expected, at least some caucus-goers could opt to stay home rather than brave slick roads.
___
DIFFERENT RULES
The parties have held their caucuses on the same night for 40 years, but they operate differently.
For Republicans, it's all pretty simple as party members gather, hear brief speeches for candidates and then fill out ballots. Those who want to stick around to conduct party business can do so, but many participants leave soon after voting.
Those votes are tabulated and reported to the party via a smartphone app, developed for both parties, and the data is made available to the media. Iowa's 30 Republican delegates will be awarded proportionally, based on the statewide vote.
The Democrats take a more interactive approach with voters forming groups and publicly declaring their support for a candidate. If the number of people in any group is fewer than 15 percent of the total, they can either choose not to participate or can join another viable candidate's group. This means another candidate viewed as second-best by a non-viable candidate's supporters could ultimately get a big boost as they regroup.
Those numbers are awarded proportionately, based on statewide and congressional district voting, as Iowa Democrats determine their 44 delegates to the national convention.
___
HOW OLD ARE YOU?
Although people must be 18 to vote in an election, 17-year-olds can participate in the caucuses if they will be 18 on Election Day.
People must be registered in a party to participate in that party's caucus, but they can register to vote or change their party affiliation at their caucus site.
___
WHAT'S THE POINT?
Presidential candidates will be awarded delegates based on the caucus votes, but given Iowa's relatively small population that's not why candidates spend so much time in the state or why there is a broadcast satellite truck on seemingly every corner.
The key is that as the first vote, candidates who win or finish better than expected will get a boost of publicity and fundraising heading into the New Hampshire primary and later contests.
That scenario has worked better for Democrats, as the national party has chosen the winner of the Iowa caucuses in the last three contested nomination races. For Republicans, the caucus winner hasn't won the GOP nomination since 2000.
___
Follow Scott McFetridge at: https://twitter.com/smcfetridge