What to do in Minnesota: 7 things to do this weekend (Jan. 27-29)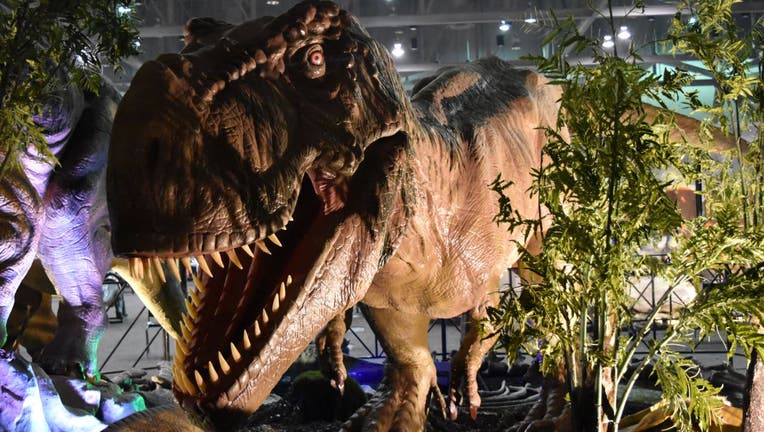 article
MINNEAPOLIS (FOX 9) - Dinosaurs, cats, and reptiles, oh my! Come face to face with a variety of creatures, take a stroll through a winter carnival, or visit a viral local landmark during this weekend's events.
Have an event you want to see featured? Email me at adelaide.vanpelt@fox.com.
St. Paul Winter Carnival:
Citywide, St. Paul
January 26 through February 5
Free admission
The 137th St. Paul Winter Carnival begins this week. Experience dozens of free, family-friendly events throughout the city. See snow and ice sculptures, live music, and more at this winter celebration.
Most events take place in downtown St. Paul in and around Rice Park and Landmark Center with some offerings at the Minnesota State Fairgrounds.
Saintly City Cat Show:
Exhibition Hall, RiverCentre, St. Paul
January 28 through January 29
$10 admission, discounted with a Winter Carnival button
The Saintly City Cat Club annually hosts a CFA Championship and Household Pet cat show in conjunction with the St. Paul Winter Carnival. Head to this event to learn more about ethical breeding, cat welfare, and see the crowning of the Household Pet King and Queen.
Jurassic Quest:
Minneapolis Convention Center
January 27 through January 29
Travel back in time and meet dinosaurs face to face. This world-famous event brings life-size dinosaurs to the Twin Cities. Each dinosaur is meticulously painted and animated for an experience you'll never forget.
Minnesota Reptile Show:
DoubleTree by Hilton, Bloomington
January 29 from 10 a.m. to 4 p.m.
This show is an opportunity to talk directly to reptile businesses and breeders in your area! There will be thousands of reptiles, amphibians, feeders, invertebrates, supplies and more available to the public. A large variety of supplies including cages, tanks, bedding, toys, and more will also be available for purchase.
Schram Sampler:
AxeBridge Wine Company, Minneapolis
January 28 from 12 p.m. to 4 p.m.
This 3-for-1 experience will bring the entire Schram Enterprise to the North Loop. This event allows guests to try wine and beer from all three of the Schram locations, without the drive. A ticket includes four wine samples from AxeBridge and Schram Vineyards plus a flight of beer from Schram Haus. There will also be live music and specials on our AxeBridge's new food menu.
2023 Hockey Day Minnesota:
White Bear Parkway, White Bear Lake
January 26 through January 29
Hockey history, tradition and culture run deep and are loved by generations of hockey fans throughout White Bear Lake and the surrounding area. Festivities will include outdoor hockey games, live concerts, unique attractions, and more. Net proceeds will benefit the White Bear community and youth hockey.
2608 Hennepin Ave, Minneapolis
January 29 at 10 p.m.
Free admission
Come celebrate the viral landmark, Lake Chipotle, and test your fortitude. A group will gather around closing time at 10 p.m. for a historic and unsanctioned polar plunge.