What to do in Minnesota: 6 things to do this weekend (Aug. 25-27)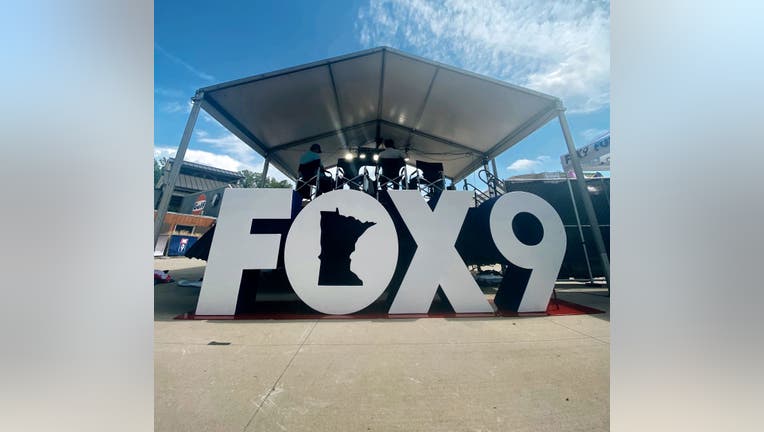 article
MINNEAPOLIS (FOX 9) - As summer comes to a close, many local fairs and festivals are celebrating the last few weeks before the fall and back to school season.
Have an event you want to see featured? Email me at adelaide.vanpelt@fox.com.
Minnesota State Fairgrounds, St. Paul
Aug. 24 through Sept. 5
$15 admission
Stop by FOX 9's booth at the Fair! Located next to the Giant Slide, our booth features live tapings, games and giveaways, and more. Check out our daily newscasts, Good Day, the Jason Show, and a special taping of Enough Said at 12:30 p.m. on Aug. 25.
Renaissance Fair
MN Renaissance Festival Site, Shakopee
Weekends through Oct. 1
Being the largest Renaissance Festival in the United States, this festival draws fans from all over the country. Check out live entertainment, an artisan market, jousting, music, games, and more. Parking for this year's festival has changed. See the new options here.
Grape Stomp
Round Lake Vineyards & Winery, Round Lake
Aug. 26 from 11 a.m. to 8 p.m.
Ready to get a little messy and have some fun? Participate in Round Lake Vineyards & Winery Grape Stomp. Along with a cathartic grape stomping experience, the Grape Stomp also offers live music, food and vendor specials. You can buy discounted tickets in advance at the vineyard's website.
Corn Fest
ValleyFair, Shakopee
Aug. 26 -27
Free with park admission
Calling all corn fans! This new festival offers many different takes on the beloved vegetable from sweet to savory dishes. With extensive corn options, drinks and live music. You can even learn how to line dance at this fun-packed event. Located on the Valleyfair fairgrounds, there are many options for family friendly entertainment.
Stillwater Flea and Craft Market
Washington County Fairgrounds, Stillwater
Aug. 26-27
Free admission
Head to this market for over 200 vendors and crafters. Find antiques, household, furniture, garden art, clothing, tools, sports, jewelry, collectibles, vintage, food, arts and crafts, and more! Food vendors are also on-site if you're looking to grab a bite.
Dakota Sacred Hoop Walk
Minnesota Landscape Arboretum, Chaska
Ongoing event
Including with $15 admission to the Arboretum
This new augmented reality exhibit by Spirit Lake Dakota digital artist Marlena is being held in the University of Minnesota Landscape Arboretum in Chaska. With five stops around the grounds, the exhibit allows visitors to use their phones to view digital images and audio honoring Dakota history, connecting them to the cultural significance of the land. Access to the exhibit is included in the entrance fee.