VIDEO: St. Louis Park shootout that led to David Winters manhunt, standoff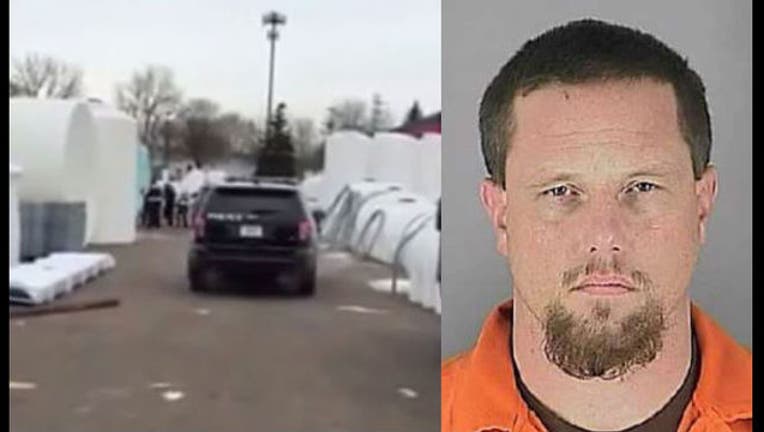 article
Fox 9 has obtained video of the February 3 shootout in a St. Louis Park parking lot that led many hours later to David Winters's suicide. The footage was shot by Indelco Plastics' Trent Dore, who waited to release it until now because he didn't want to interfere with the early stages of the investigation.
You can watch the video for yourself at the top of this post, or on YouTube at http://youtu.be/xSM3VwyI7dE 
After the footage ends, Police tracked Winters to the Byerly's grocery store in St. Louis Park, where they evacuated customers and workers, only to learn hours later that Winters was never actually there.
At that same time, Winters apparently abandoned his shot-up vehicle in a random garage in Edina.
From there, he made his way to Jordan, where he eventually shot himself.
Here's our previous coverage:
-- Day after deadly standoff, David Winters's connection to biker gang emerges
-- Timeline of St. Louis Park to Jordan manhunt
-- Manhunt ends, St. Louis Park shooter found dead in Jordan home