Video shows violent eruption of Mexico's Popocatepetl volcano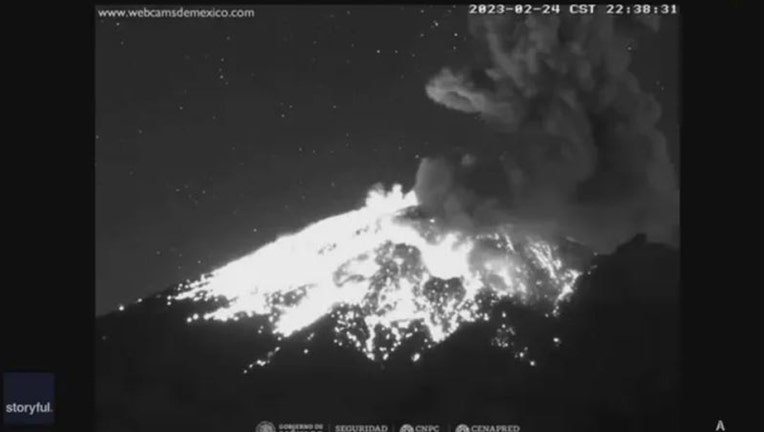 article
Mexico's Popocatepetl volcano violently erupted last week, sending lava and ash thousands of feet into the air, and the explosive moment was caught on camera.
Video recorded in San Nicolas de los Ranchos, Mexico, showed the exact moment the volcano exploded just after 10:30 p.m. on Friday.
After the eruption, local authorities cautioned people near the volcano that ash could fall across communities, including San Nicolas de los Ranchos, Huejotzingo, San Salvador el Verde and Tlahuapan.
The National Civil and Protection Service said explosive gases and ash were seen to the north-northwest of the volcano after the eruption.
WATCH AS LAVA FLOW ERUPTS FROM KILAUEA CRATER IN HAWAII
The government agency advised people to stay away from the volcano and not attempt to climb to the crater as more explosions could occur, which has happened during previous eruptions.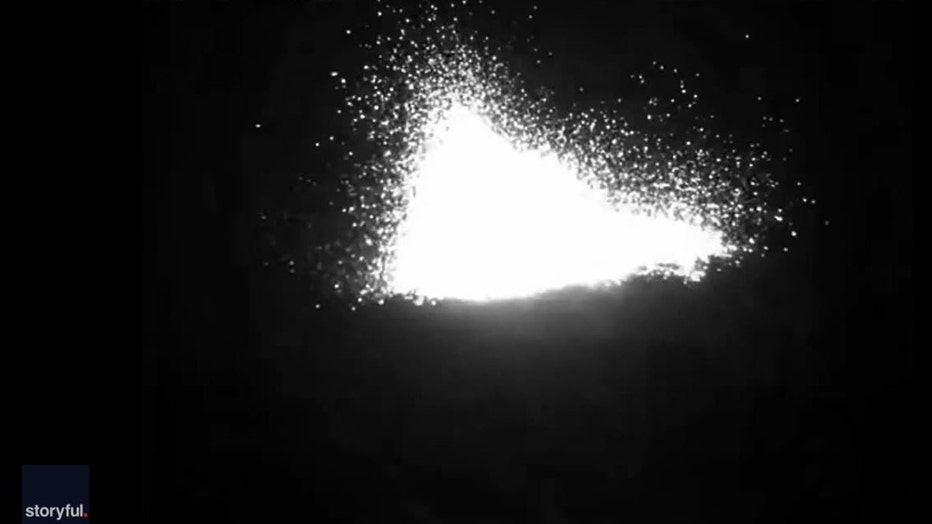 Mexico's Popocatepetl volcano erupted on Feb. 24, and officials have been urging residents to stay alert for ash fall across the region. (Credit: Nicola Rustichelli via Storyful)
Residents were also warned to seek higher ground in case of heavy rains as the area could be affected by mud and debris flows.
RELATED: Striking NASA image reveals Io's volcano-laced surface