VIDEO: Deer breaks through bar's window, hangs out in River Falls, Wis.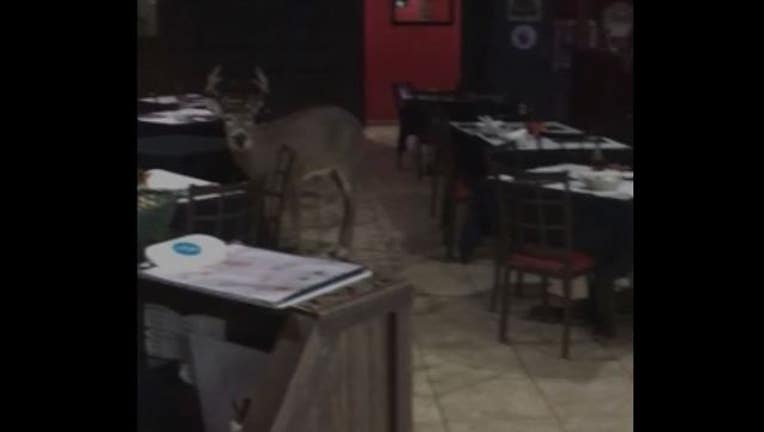 article
RIVER FALLS, Wis. (KMSP) - A deer jumped through a glass window and spent some time hanging out at Juniors Bar and Restaurant on Main Street in River Falls, Wis. on Tuesday morning.
"This morning when one of our employees was cleaning the restaurant a deer jumped through a plate glass window and spent 30 min walking around the restaurant," owner Dustin Hanson said.
Hanson said the deer was roaming around the whole place and even entered the bathroom at one point. The deer also ripped down a neon light which he said tore some of the ceiling down.
When police arrived at the bar, the deer happened to jump out of the same broken window it entered through.
The restaurant joked that "Junior the Buck" had a little Spotted Cow last night before jumping through the window.  Hanson said they're embracing the incident and have already put up "Deer Wanted" signs in the restaurant.
"Tonight our staff will be sporting blaze orange and our special tonight is Venison bangers and mash and venison sliders," Hanson said.
Watch the video below: