Victim's family upset with plea sentence for man guilty of aiding 'senseless' murder in Minneapolis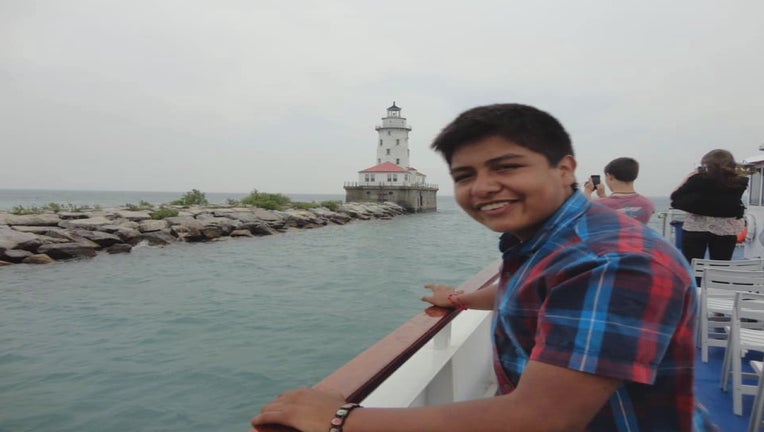 MINNEAPOLIS (FOX 9) - Enzo Herrera Garcia's tight-knit group of loved ones poured out their broken hearts in open court Friday, exactly 10 months and 10 days after losing their brother, son, and friend on the corner of 8th and Hennepin Avenue in downtown Minneapolis.
"I am angry, sad, and destroyed in losing him in such a violent manner," said Enzo's sister Heyzel Herrera Garcia.
"When you get a call from the hospital and you're told, your son is dead," said Enzo's Juan Herrera Martinez before becoming overwhelmed with emotions. "I'm sorry."
"My brother took care of me and always made sure I was safe," said Enzo's sister Natividad Herrera. "It hurts me that I wasn't able to provide the same comfort in his last moments."
Twenty-one-year-old Enzo Herrera Garcia was killed by two strangers in what's been described as a senseless act of violence. Authorities and witnesses report a pair of men, Tyler Walker and his buddy Varnell Allen, were driving through downtown when they started shouting insults at Enzo and his girlfriend.
Enzo shouted back and the two men jumped out. There was a fight in which Enzo was pistol-whipped before Allen eventually shot him in the chest. Walker, who did not pull the trigger, was subsequently charged with aiding and abetting murder.
Walker pleaded guilty, and in a deal with the Hennepin County Attorney's Office, agreed to accept a punishment of nearly five years in prison -- far less than what Enzo's family believes was warranted.
"I am in agreement with all of Enzo's family and friends when I state that this plea deal was forced against our wishes," said family friend Mitchell Baubonis. "The day Tyler Walker gets out, he will assault and kill people again."
Given sentencing guidelines, Walker will serve two-thirds of the time behind bars. He gets credit for nearly a year in jail waiting for Friday's hearing, meaning he'll likely be out in about two years.
In the meantime, the suspect who pulled the trigger is set to be sentenced on September 1.