US border authorities report increase in egg smuggling attempts as poultry prices soar amid inflation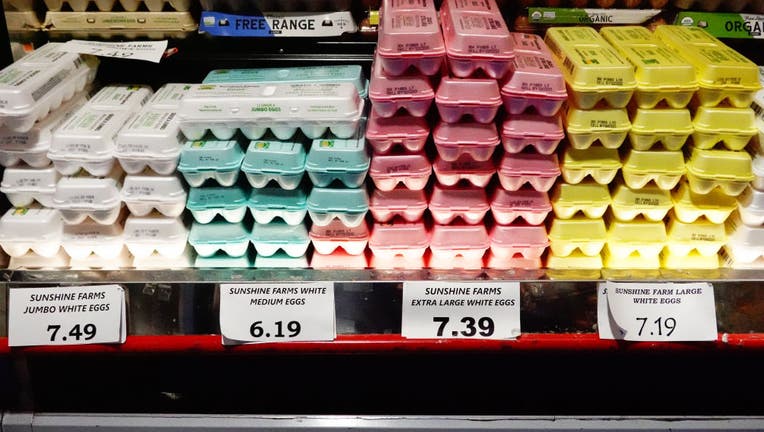 article
Authorities on the border are seeing more seizures of eggs and poultry as people continue to try and bring the much-needed foods into the United States amid soaring costs. 
U.S. Customs and Border Protection reports a 108% increase in seized egg products and poultry at ports of entry from Oct. 1 to Dec. 31 of last year, according to Border Report, a news outlet that focuses on the southern border. 
"My advice is, don't bring them over," CBP Supervisory Agriculture Specialist Charles Payne told the outlet. "If you fail to declare them or try to smuggle them, you face civil penalties."
WALGREENS TO PAY $83M TO WEST VIRGINIA IN OPIOID SETTLEMENT
In December, egg prices climbed the most in Arizona, Nevada and New Mexico, according to retail data firm Datasembly, which collects real-time data from over 200 retailers across North America including Walmart, Kroger and Target. 
A carton of 12 eggs increased over 64% in all the aforementioned states, according to the retail data firm. That compares to the 18% increase seen in states such as Oregon, California and Washington, according to the data. 
The average cost for a dozen grade A eggs in November was $3.59, according to the Bureau of Labor Statistics. A year ago, the average cost for the same cartoon was $1.72, labor department data shows
Jennifer De La O, the director of field operations for the CBP's San Diego office, tweeted Monday that officials there have noticed the increase in the seizure of raw eggs. 
"As a reminder, uncooked eggs are prohibited entry from Mexico into the U.S. Failure to declare agriculture items can result in penalties of up to $10,000," she wrote. 
Border officials typically don't see eggs being smuggled into the United States compared to other items like cheese or certain fruits and vegetables that have the potential to introduce a foreign disease or be detrimental to U.S. agriculture. In October, CBP officers in El Paso, Texas seized 484 pounds of bologna found inside a pickup truck during an inspection and another 285 pounds of cheese during separate incidents. 
Both suspects failed to declare the products and were assessed a $1,000 penalty each, authorities said. 
Fox Business' Daniella Genovese contributed to this report.