Universal Resort opening huge haunted experience in Las Vegas: Here's what we know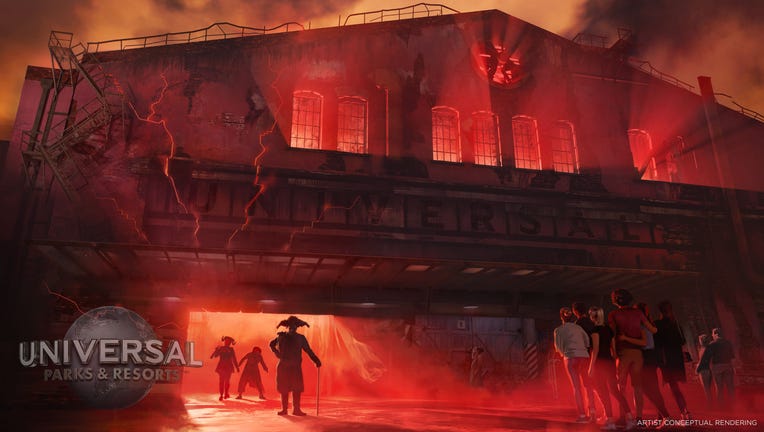 article
LAS VEGAS - Universal Parks and Resorts has a lot of news to share – plans to build a new kid-friendly theme park in Texas and now, plans to open a permanent haunted attraction in Las Vegas, inspired by its wildly popular Halloween Horror Nights event. That's on top of Super Nintendo World opening at California's Universal Hollywood in February 2023, and its brand-new theme park, Epic Universe, being built – in Orlando, Florida.
Universal said its new Vegas horror experience will have a "variety of unique, immersive, fantastic horror-centric experiences" both day and night, and will "deliver on the thrills and frights its horror fans have come to love," according to a news release. Experiences will be continuously updated to include seasonal events and exclusive merchandise, the release said.
The 110,000-square-foot attraction will be part of the 20-acre AREA15 entertainment district, which opened in September 2020 and is located just north of the Vegas Strip.
MORE THEME PARK NEWS
"Universal is known for our ability to deliver original, highly-themed and terrifying horror entertainment experiences for millions of fans every year," Page Thompson, President, New Ventures, Universal Parks & Resorts, said in a prepared statement.
"We are excited to give our global fanbase yet another way to get scared and have fun with fear in the heart of Las Vegas, the perfect place for this type of unique concept."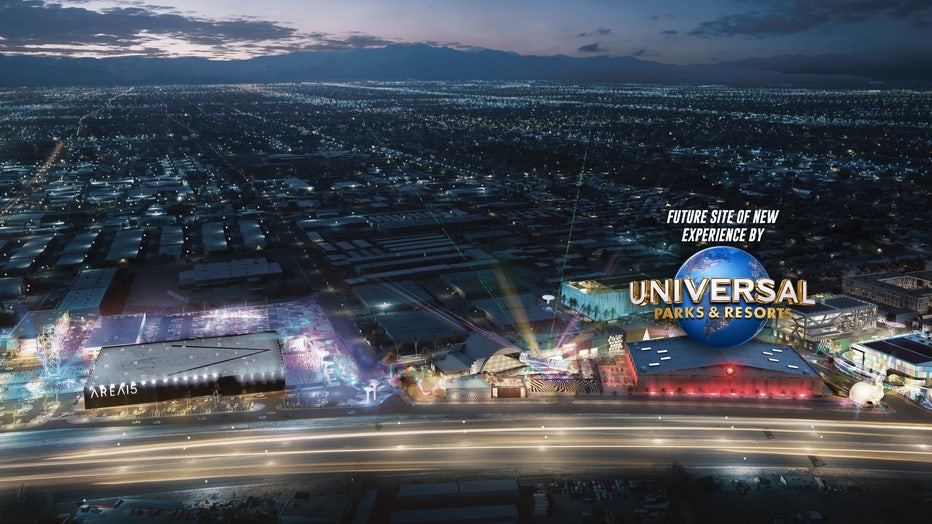 Photo via Universal Parks & Resorts
Universal did not release the name of the concept or specify when it would open, but said it looks forward to sharing more details soon (including an opening date).
For those who have not been, Halloween Horror Nights is a popular event held in September and October at both Universal theme parks in California and Florida where haunted houses and "scare zones" are set up throughout the parks, in addition to the normal attractions and rides.
At Universal Orlando in 2022, HHN – as it's sometime called – featured haunted houses themed after The Weeknd, Blumhouse's "The Black Phone and "Freaky," Michael Myers and Halloween, bugs, mutants, and chupacabra.