U.S. Rep Tim Walz running for governor of Minnesota in 2018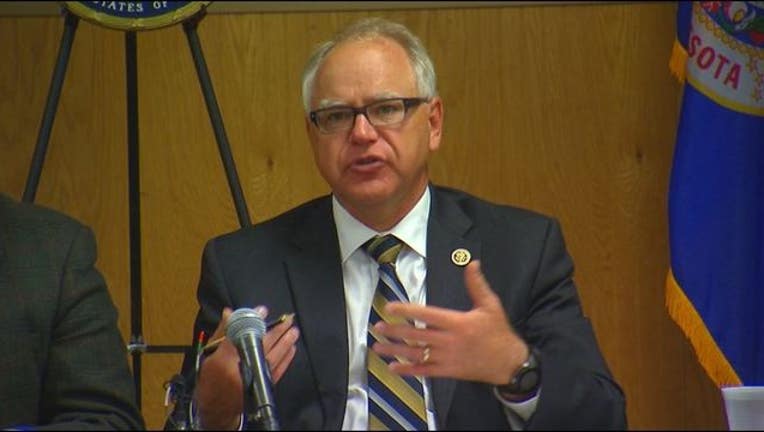 article
(KMSP) - U.S. Rep. Tim Walz, a Democrat is running for governor of Minnesota.
Walz told the Rochester Post Bulletin on Monday he has decided to join the gubernatorial race in 2018.
Walz was re-elected a sixth term in Minnesota's 1st Congressional District in 2016. The 1st District covers southern Minnesota from the South Dakota border to the Wisconsin border and includes the cities of Rochester, Mankato, Winona, Austin, Owatonna and Albert Lea.
His decision to run for governor will open up his seat in the 1st Congressional District. The National Republican Congressional Committee has already announced it planned to target the seat ahead of the 2018 election, the Post Bulletin reported.
Walz joins an already crowded field of DFLers running for governor. St. Paul Mayor Chris Coleman, St. Paul Rep. Erin Murphy and State Auditor Rebecca Otto have also announced their bids.