U of M cop's kid charged with stealing gun, also suspect in burglaries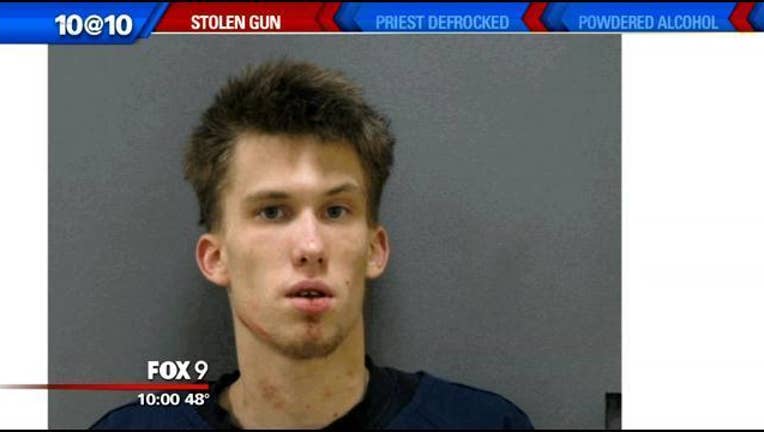 article
Kaden Pemble is a cop's kid who finds himself on the other side of the law, spending another night in Carver County Jail.
The 19-year-old is charged with stealing a Glock 45 from his family's home in Chanhassen. The weapon belonged to his step-father, Dave St. Cyr, a University of Minnesota police officer.
The path detectives took to finding the gun is laid out in eight separate warrants, with allegations spanning the southwest suburbs. Pemble is also a suspect in two home burglaries.
Pemble allegedly sold the Glock and two rifles, a Ruger and Savage, for $150 to a friend living in his home. The friend in turn sold the Glock to another friend for roughly $450. That man agreed to meet police at a Super America, where he returned the Glock, saying he had no idea it was stolen.
The key for detectives is connecting Pemble to the home burglaries. The home in Chanhassen was hit three weeks ago and two rifles were stolen. Residents didn't want to go on camera, but a teenager living there recognized Pemble's mugshot and said his ex-girlfriend used to live right behind his place.
Detectives found the Ruger hidden in the sheet wall of a garage in a Chanhassen apartment complex once rented out by Anthony Christesen, who told us he met Pemble in the Carver County Jail last summer.
To connect the dots, detectives are going after Facebook and phone records, swabbing the guns for DNA -- anything to figure out who was stealing and who was fencing the weapons.
But they believe a cop's kid may be at the center of it all.