Two firefighters hospitalized after battling house fire in Shorewood, Minn.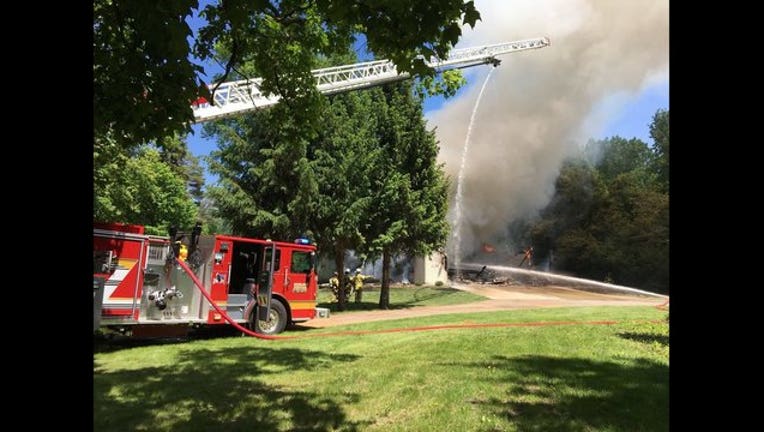 SHOREWOOD, Minn. (KMSP) - Two firefighters were taken to the hospital after suffering from heat exhaustion while working to put out a house fire Saturday in Shorewood, Minnesota. 
The fire started at 1:17 p.m. on the 6200 block of Cathcart Drive. According to the Excelsior Fire Department, the fire started in the garage and spread to the house. Authorities said the home is a total loss. 
The homeowners and their pets were able to escape the home before it became fully engulfed. 
More than 10 fire departments assisted Excelsior Fire put out the flames. Due to extreme temperatures, firefighters needed to take breaks more often than they normally would. 
Officials say it took approximately one hour to put the fire out. The cause of the fire is still under investigation.
A GoFundMe has been set up for the homeowners here: https://www.gofundme.com/bill-amp-amy-johnson-fire-relief-fund