Turkish Minnesotans on how you can help earthquake victims
MINNEAPOLIS (FOX 9) - The Executive Director of the Turkish American Society of Minnesota says some of their volunteers have family members trapped under debris or displaced because of two major earthquakes that rocked Turkey and Syria this week. 
"One of our volunteers' father is right now in surgery," Executive Director of the Turkish American Society of Minnesota Tolga Misirili said. 
Turkish Minnesotans are checking in with their family members in Turkey to learn more about the impact, he says. Meanwhile, they're worried about displaced people finding shelter with cold winter temperatures hovering just over the freezing mark. 
RELATED: How to help earthquake victims in Turkey and Syria
"Conditions are double harsh because of the winter," Misirili said. 
Misirili says because of damage to the infrastructure he knows some roads are impassable and flights are unable to get in and out of many airports. People there are in desperate need of goods like tents, blankets and food but with these transportation challenges, he's not sure how people will get help.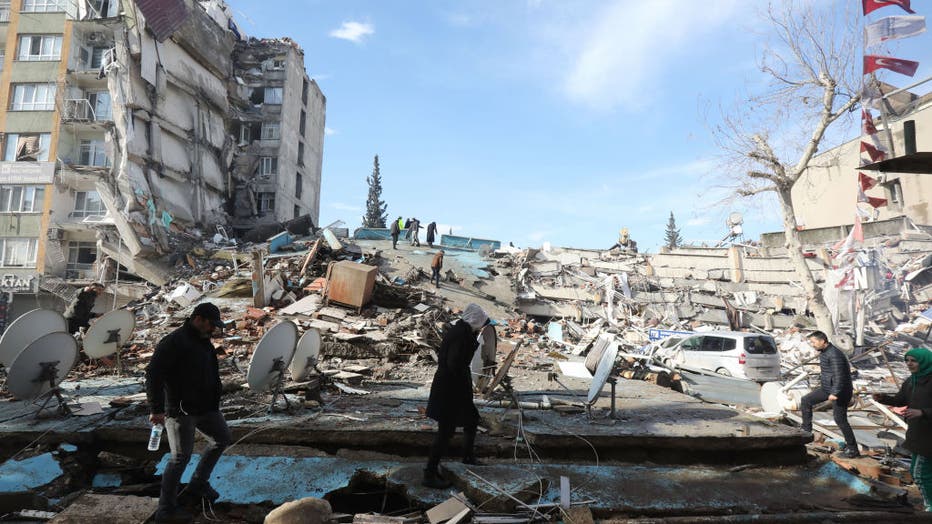 MALATYA, TURKIYE- FEBRUARY 7: Search and rescue efforts in Maras after the earthquake on February 7, 2023 in Maras, Türkiye. After an earthquake with a magnitude of 7.8 occurred in the Pazarcık district of Kahramanmaraş ruins on February 6. (Photo by (Getty Images)
"The tents definitely will help a little bit. People in Turkey and Syria definitely need some warm clothing and shelter and food and I'm praying that the authorities, they have to help reach them," Misirili said. 
For now, Misirili recommends donations to the nonprofit Embrace Relief. You can find more information here: https://www.embracerelief.org/