Toyota founder's son, who helped create a global brand, dies at 97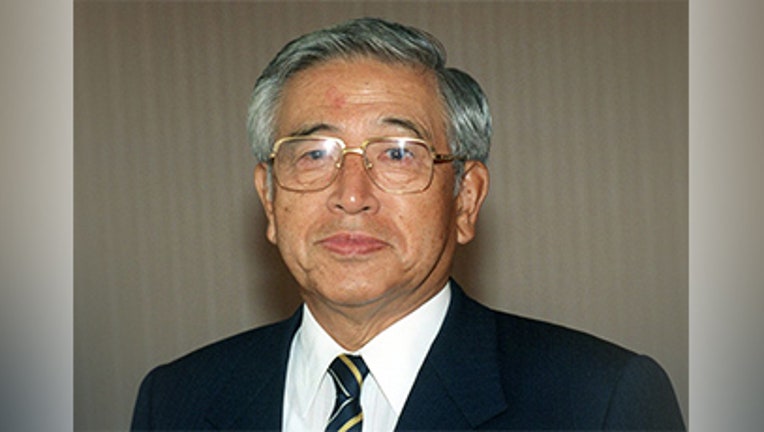 article
Shoichiro Toyoda, the son of Toyota's founder, has died at 97.  Toyoda was the driving force behind the company's expansion into international markets.
Toyoda, the company's honorary chairman, died Tuesday of heart failure, according to a Toyota Motor statement.
Toyoda helped direct Toyota's transformation into a global automaker as the automaker's president, especially in the vital U.S. market.
NEW TOYOTA CHIEF SAYS HE WILL ACCELERATE SHIFT IN EV STRATEGY
It has so far been a year of changes for the automaker.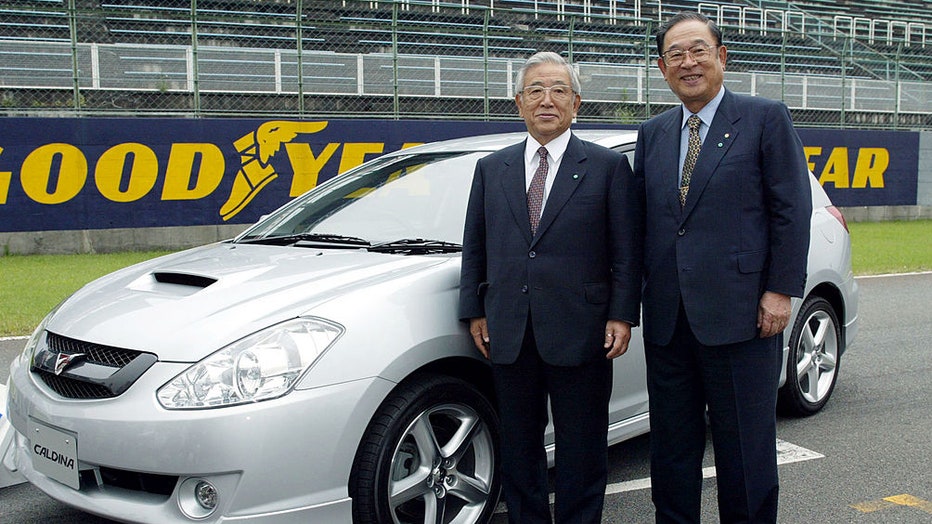 FILE-Toyota's CEO, Fujio Cho (R) and Chairman Emeritus, Shoichiro Toyoda (L) stand in front of Toyota's new car, the Caldina, at Fuji Speedway on September 13, 2002. (Koichi Kamoshida/Getty Images)
Shoichiro was the father of Akio Toyoda, who recently announced he was stepping down as president and chief executive to become its chairman. 
Koji Sato is set to become chief executive in April.
Shoichiro was the eldest son of Kiichiro Toyoda, who founded Toyota in 1937.
TOYOTA CUTS OUTPUT TARGET AMID CHIP CRUNCH AS PROFIT TUMBLES 25%
With his brother Tatsuro, Shoichiro Toyoda helped pave the way for Toyota to set up manufacturing facilities in North America.
Shoichiro Toyoda was inducted into the U.S. Automotive Hall of Fame in 2007, honored for his achievements in cementing "Toyota's reputation as one of the most recognized and celebrated auto manufacturers in the world."
TOYOTA INVESTING $5.6B IN US, JAPAN EV BATTERY PRODUCTION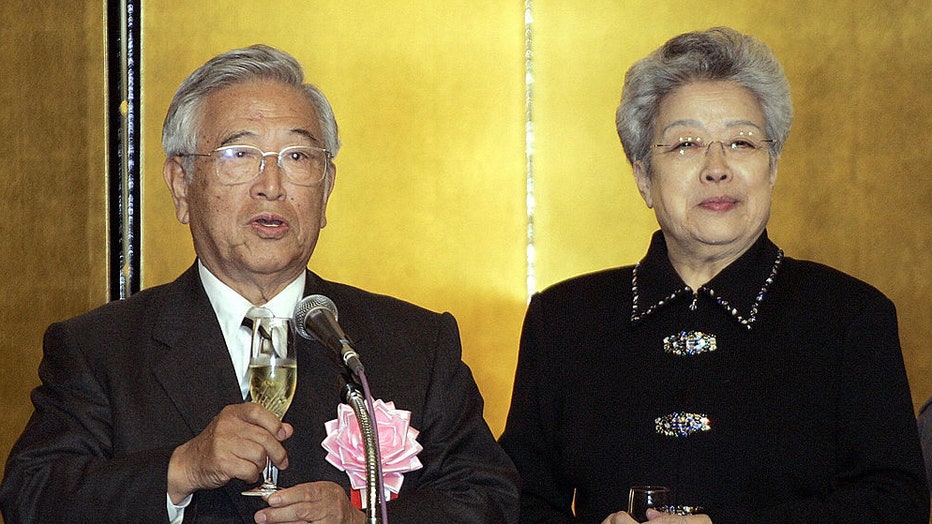 FILE- Shoichiro Toyoda (L), honorary chairman of Toyota Motors, delivers a speech prior to a toast with Chinese vice Premier Wu Yi (R) during a reception to commemorate the anniversary of the China-Japan trade center. (TOSHIFUMI KITAMURA/AFP via Gett
Today, "The Toyota Way," a production method that empowers each worker for quality control, is viewed as the best in the auto industry. 
The Associated Press contributed to this report.