The Hindu Temple of Minn. breaks ground on 'Garden for Peace and Reflection'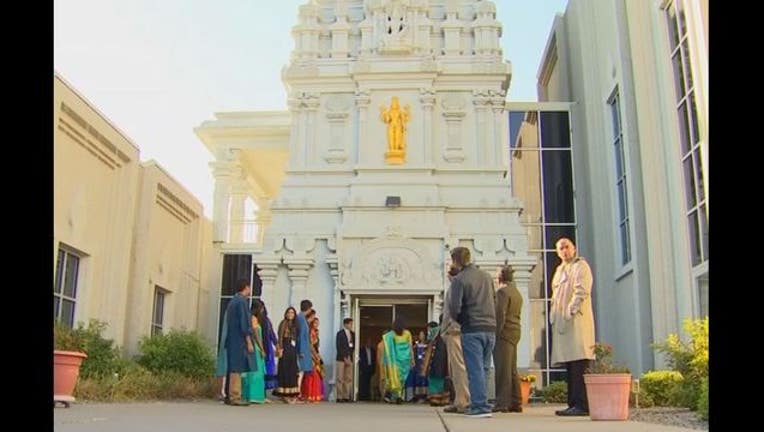 article
MAPLE GROVE, Minn. (KMSP) - Senator Amy Klobuchar joined a groundbreaking of Garden for Peace and Reflection at the Hindu temple in Maple Grove Saturday.

Back in 2006, two teenagers broke into the temple and caused $200,000 worth of damage. The damaged included desecrated statues, which are now buried beneath the new garden.
The teenagers were charged with felonies, but the Hindu community asked the courts for the boys to do community service instead of jail time. Both men maintained a close relationship with the temple leaders after their community service and are now productive members of the community.
The Hindu Temple of Minnesota is the largest in the country.

Senator Klobuchar was the prosecutor of Hennepin County when damage to the temple happened. She played a key role in helping bring closure and justice to the community.

"This was not a violent crime, but they needed a penalty, so the penalty they got was to work at this temple and by all accounts they have come out of this as productive members of society. I'm sure indebted to the Hindu community and wanted to be one of compassion." Klobuchar said.