Temperature turnaround of nearly 70 degrees for the Twin Cities metro in just 4 days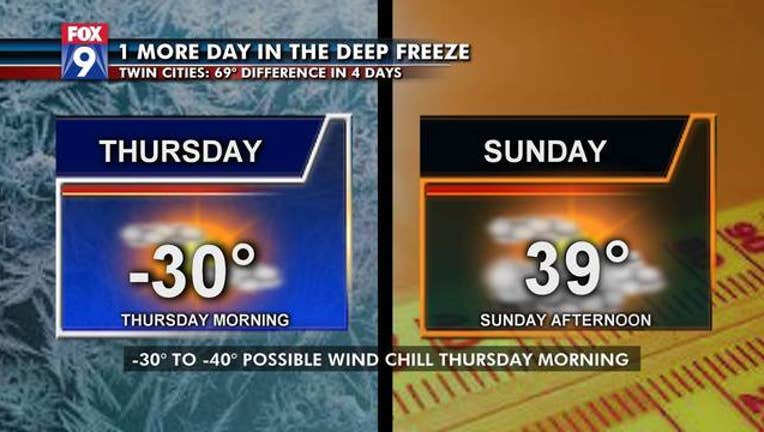 EDEN PRAIRIE, Minn. (FOX 9) - Minnesota is in for a nearly 70-degree temperature swing in the next few days.
Thursday morning, temperatures will continue to be at dangerously cold levels at -30 degrees with possible wind chill near -40 degrees.
But the forecast shows hope for for the weekend.
Sunday afternoon, the high is expected to reach 39 degrees. Such a big shift in just four days will surely give Minnesotans a much-needed break from the cabin fever after days of subzero weather.